We are happy to announce that we created an Amazon Wishlist. You can buy items from the list, we select them meticulously!
Once you buy it:
It will deliver to our warehouse in France to Serhii.
Then, to Dzyga's Paw Hub at Lviv.
Finally, we will send it to the UA front lines!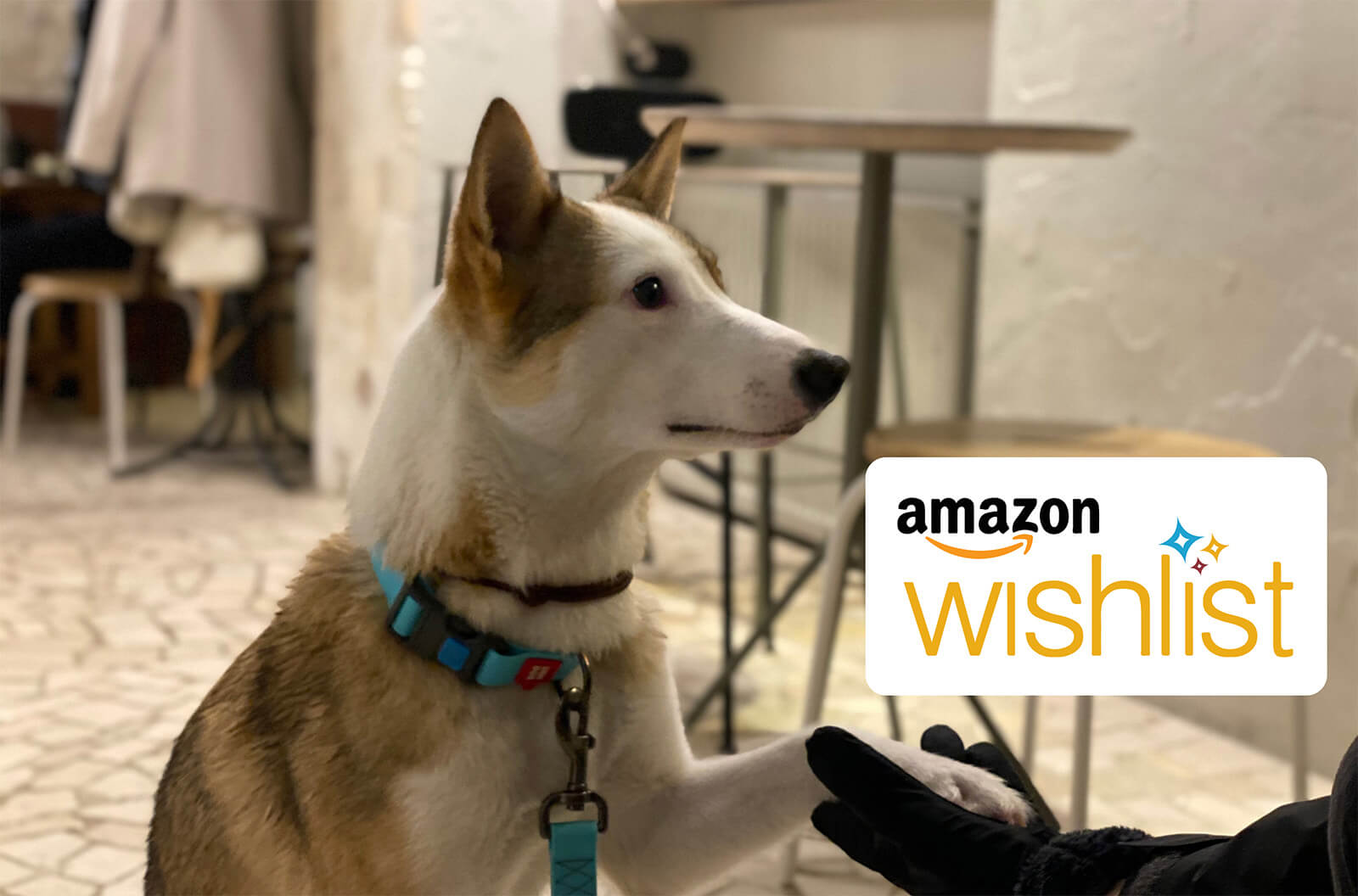 An Amazon Wishlist can be an essential tool for people who want to help Dzyga's Charity Fund because it provides a clear and specific list of items the charity requires. This can make it easier for donors to choose things that will be useful and relevant to the charity's mission.
In addition, an Amazon Wishlist can help to ensure that donations are being used effectively and efficiently. By providing a detailed list of items, the charity can avoid receiving duplicate or unnecessary contributions, saving time and resources.
An Amazon Wishlist can also be convenient and easy for people to donate. Donors can simply visit the Wishlist, select the items they want to donate, and have them shipped directly to the charity. This eliminates the need for donors to coordinate drop-off times or shipping arrangements, which can be especially helpful for those who may not live close to the charity.
Overall, an Amazon Wishlist can provide a simple, transparent, and efficient way for people to help Dzyga's Charity Fund and positively impact those in need.
The war in Ukraine is complex and resource-consuming. The military units we supply constantly need consumables to operate efficiently, such as drones, tablets, gloves and sleeping bags. These things live on the front from a few days to a few months.
We created a list – on Amazon there is a list of exactly such things that units of the Armed Forces of Ukraine constantly need.
We sorted all the products on the list by priority. As you can see, the highest priority is Drones, namely the DJI Mavic 3 Fly More Combo.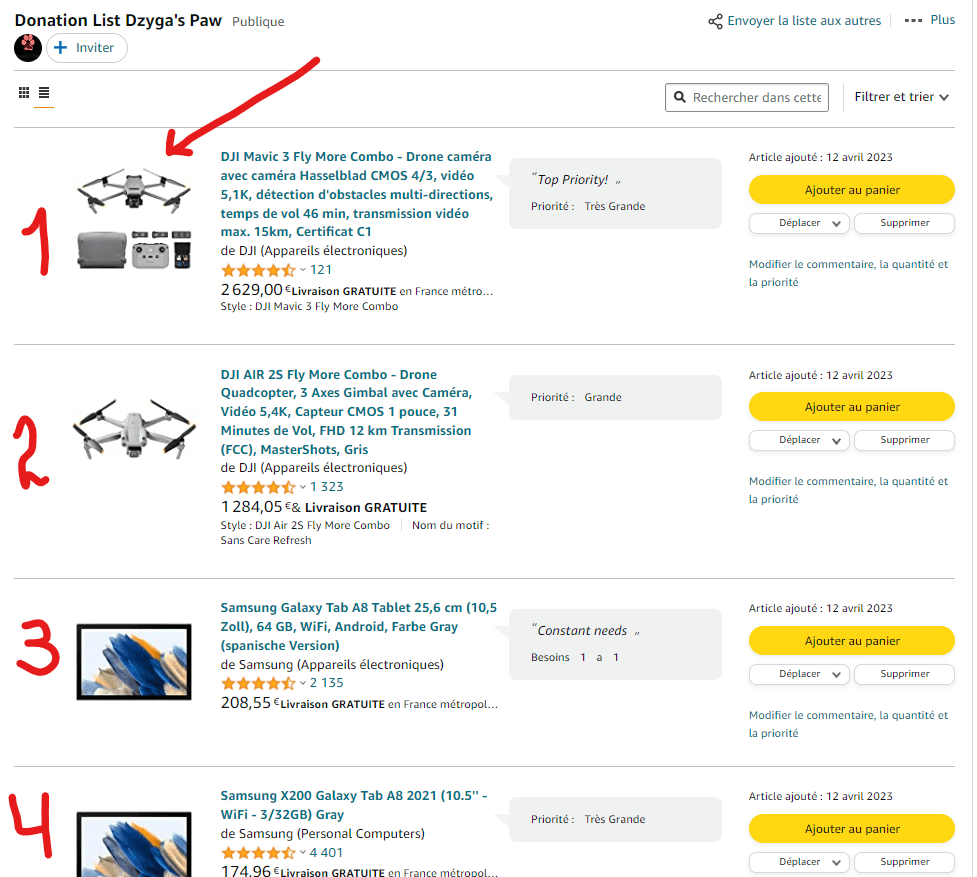 Drones are used to conduct aerial surveillance of the battlefield, identifying enemy positions and movements, and detecting potential threats before they can cause harm.
Drones equipped with thermal imaging cameras can quickly locate and identify individuals who are lost, injured, or trapped in dangerous situations.
Drones can be used to deliver medical supplies and equipment to soldiers in remote locations, allowing for faster response times and better medical care.
Explosive ordnance disposal
Drones can be used to remotely locate and disarm explosive devices, reducing the need for human operators to approach and potentially trigger them.
Drones can be used to assess the damage caused by natural disasters or enemy attacks, allowing for more effective disaster relief efforts and military response.
Battlefield communications
Drones equipped with communication equipment can act as mobile communication relays, providing soldiers with reliable and secure lines of communication in remote or hard-to-reach locations.
2. Click on "switch your address" to change your location and put postal code to France 69007. Refresh the page.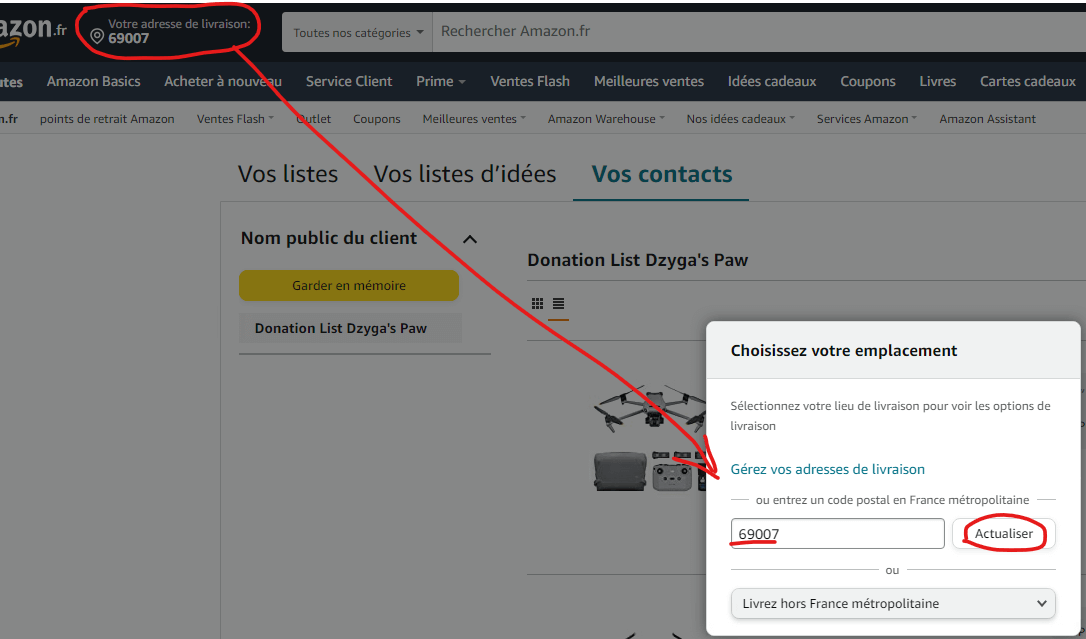 3. Select items which do you want to buy for Ukrainian defenders.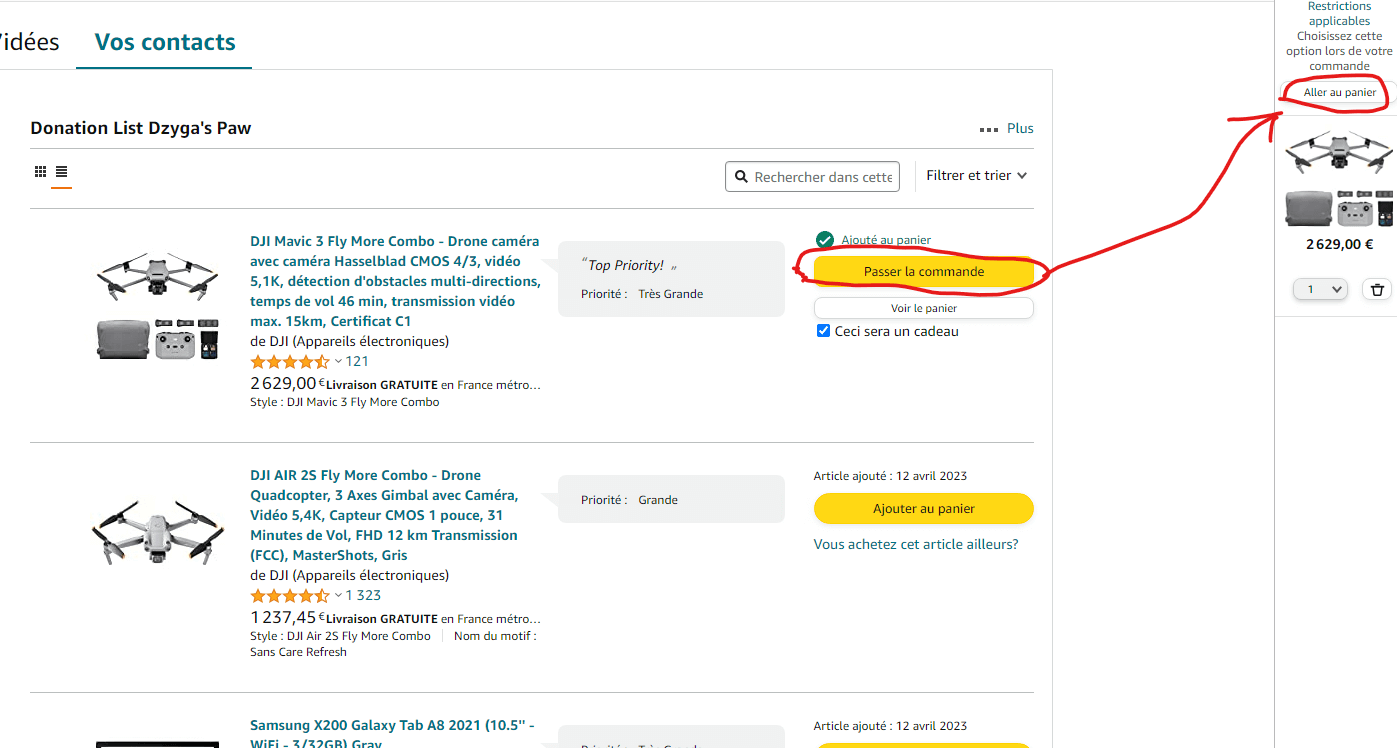 4. Go to basket, and click on check out

5. Select Serhii Onyshchenko in the list of addresses, and proceed with payment.
Hooray! In a few weeks the gear that you bought will be on the UA front lines.