24th February 2022, when the most recent Russian barbaric invasion began, Dimko Zhluktenko has decided quit his IT job and dedicate himself solely to volunteering efforts. By activating all of his connections in the military, he decided to help various units where he had friends – so they can fight better. Drones, StarLinks, night vision, radios, generators, EOD equipment – all of that he initially bought using his own savings, realizing that this is a war for survival of Ukrainian nation. Dimko started sharing these efforts in public on his Twitter page, and immediately people started donating towards his work after seeing it's honest and genuine, and makes real impact. Over a few months, Dimko has been able to send more than 30 parcels to his military friends, and gather more than 150 000 USD from small PayPal donations.
Fast forward to June 2022, Dimko already had a team of his friends who have consistently helped him all the way through, and willing to dedicate their efforts moving forward.
Dimko Zhluktenko has decided to put his own dreams on pause, and dedicate one year of his life solely to volunteering efforts, and see how much impact his work can do, supported by his fellow friends and his dog Dzyga who has always cross-checking each and every parcel that the team sent to the frontlines.
That's how Dzyga's Paw originated – a charity fund aimed at supplying Ukrainian military in Russo-Ukrainian war, in the name of Dzyga dog who wants to live in free independent Ukraine, and, therefore, gives her paw of help to Ukrainian fighters!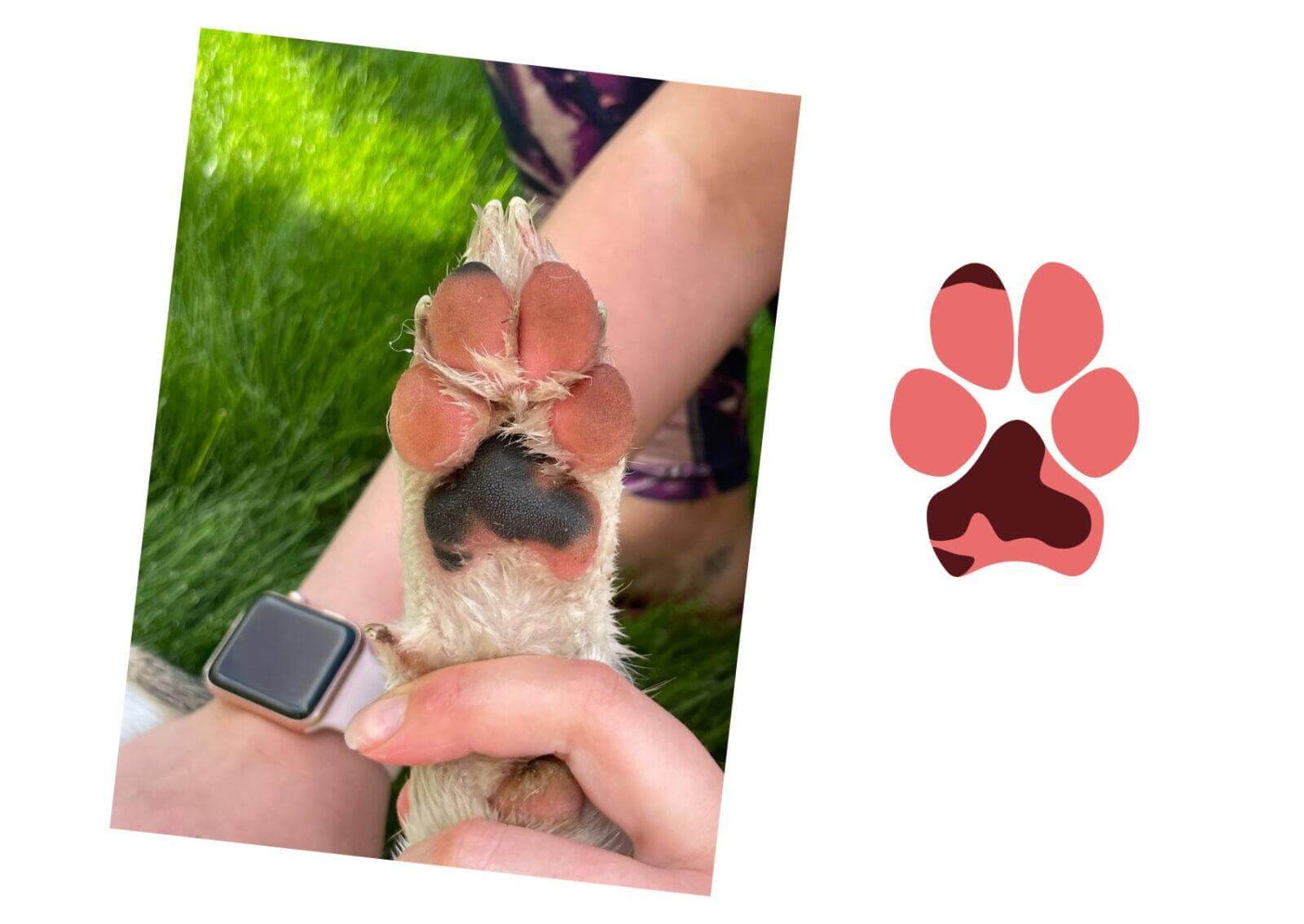 Founded in 2022 by Dimko Zhluktenko in the name of his dog Dzyga who has always helped in all of the work done. All to fight Russian invasion. We will stand our ground.
And here is how to pronounce Dzyga 🙂
We are supporting war effort instead of humanitarian. Most of us being Ukrainians, we know there would be no humanitarian crisis if not Russian invasion. Ukraine is fine. But with Russia's barbaric war crimes, it becomes much harder to live here.
We want to fix the reason why humanitarian aid is needed in the first place. We want to push off Russian invaders out of Ukrainian borders, and make it so they would not want to come back here. Then, we believe, humanitarian problem becomes much easier to tackle and we would be happy to put our efforts into that. Once there are no Russian invaders in Ukraine, and Ukrainian cities are not shelled daily, we are happy to put our best efforts into humanitarian direction.
In case of Russo-Ukrainian war, we have to remove the threat first, then to help civilians.
Thus, we are putting most of our resources into military aid – especially into the technologies that give tactical advantage over enemies. Air recon drones, StarLinks, long-range encrypted radios, radio repeaters, advanced night vision, thermal cameras, and so on. Most of our team coming from IT background, and we know a thing or two about advanced technologies. That makes it possible for us to optimally validate, source, test, and suggest usages of technologies to Ukrainian military units, so they can gain that tactical advantage over Russian forces and humiliate them.
Also, as we are chatting daily with the military units, we know that there is always a demand for consumables such as sweets, cigarettes, trekking socks, tactical gloves, batteries – all these things are GOLD. We are happily packing those into each "care package" we send – because our fighters should know – we are thinking about them, about their comfort as well.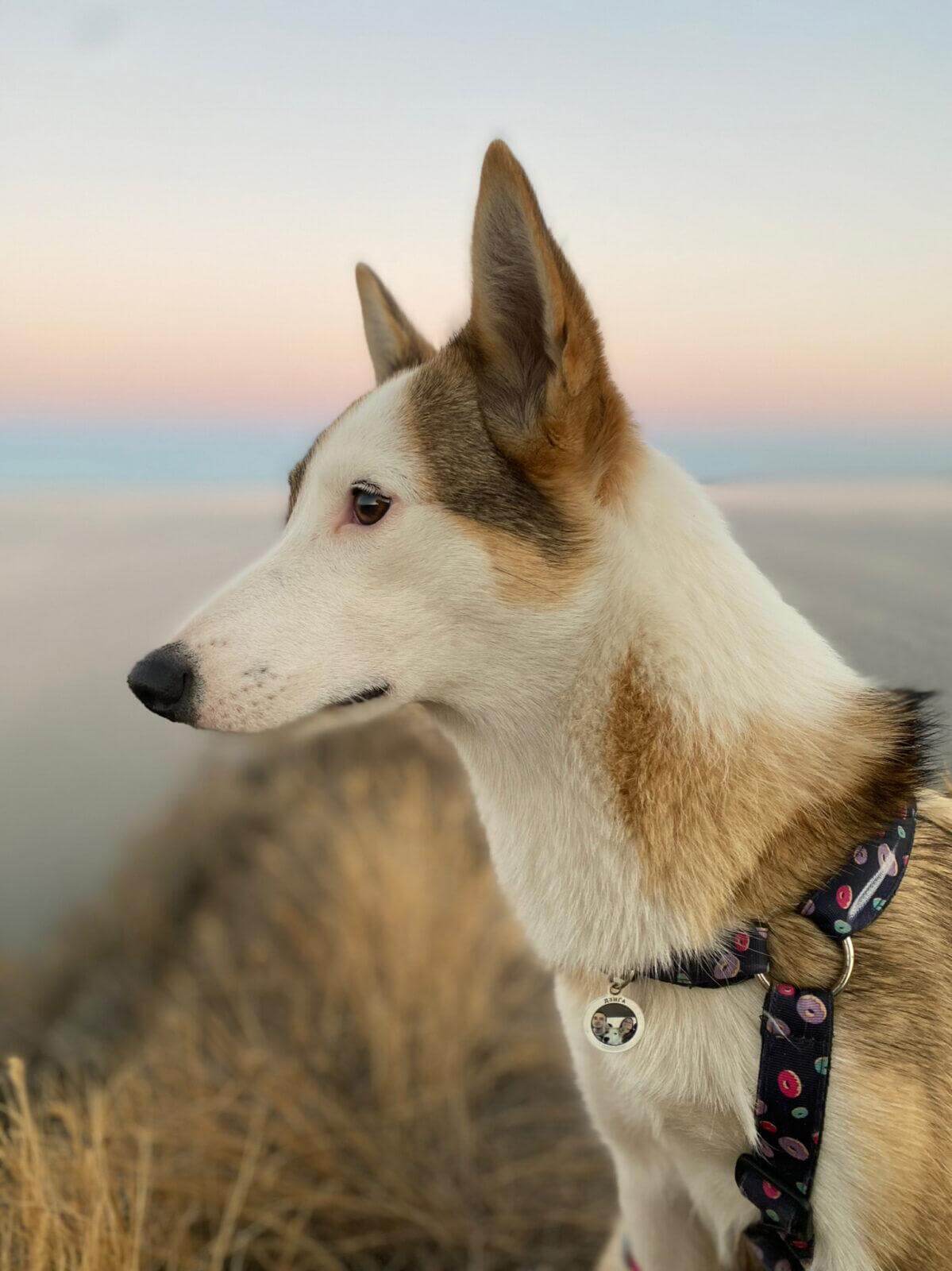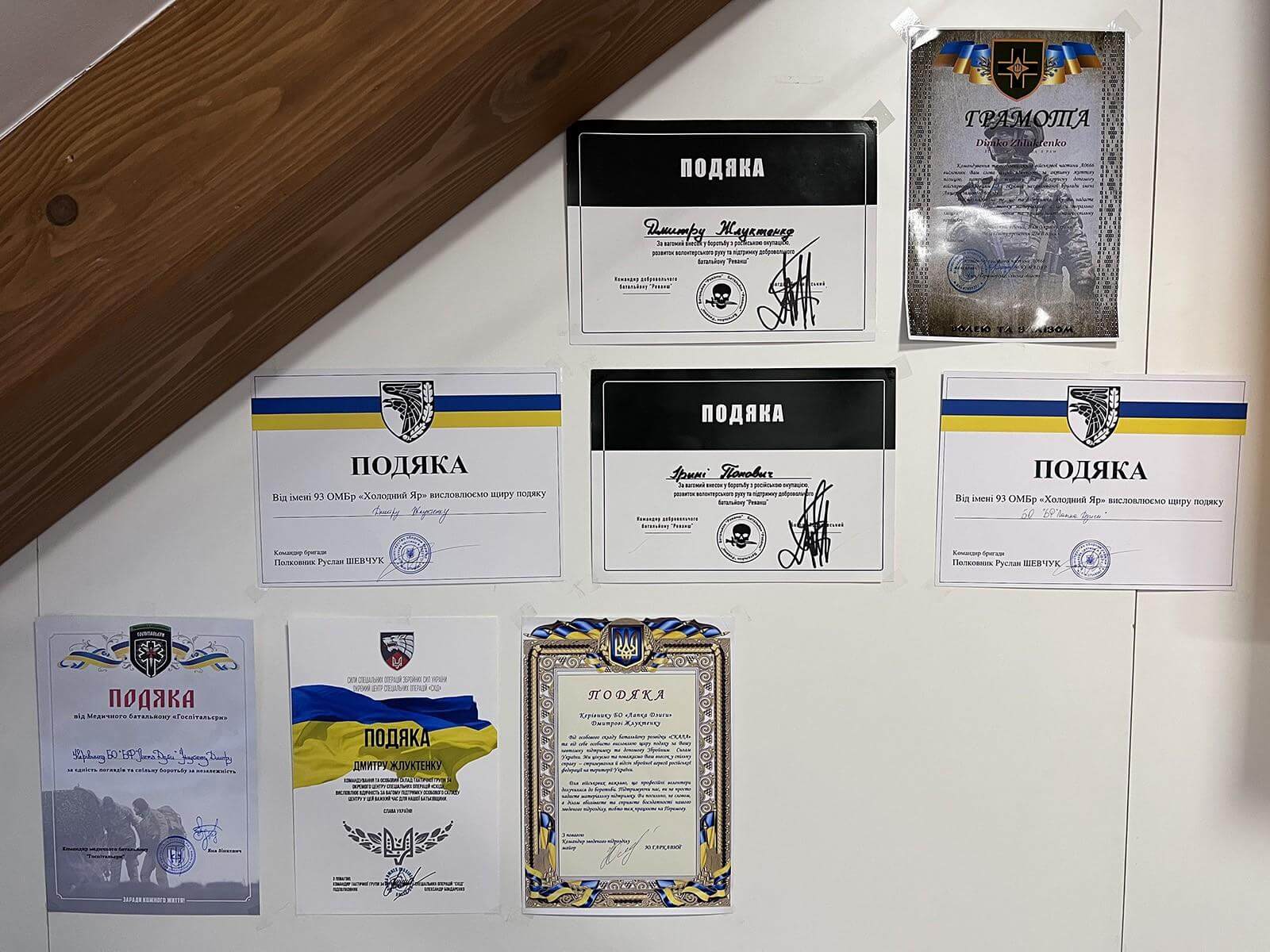 Initially, it all started as one-man army, or one-man-and-a-dog army
Now, there is a whole team behind Dzyga's Paw!
Frequently Asked Questions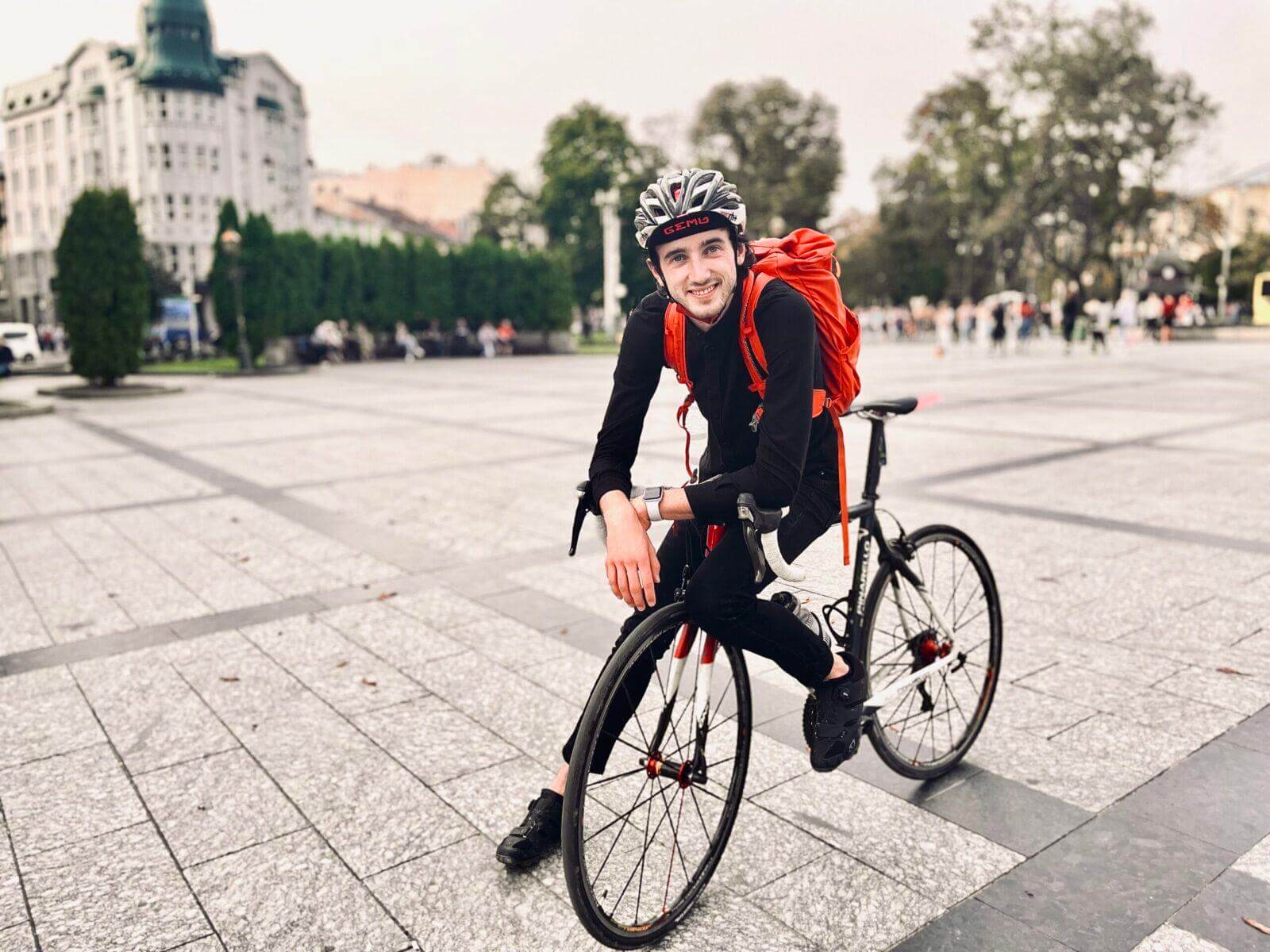 Since 24th February, I quit my IT job (here's what I did before) and put all of my resources – both own savings and time into saving Ukraine from Russian invasion. Within those months, I have created a charity fund in the name of my dog Dzyga who is tirelessly helping me supplying Ukrainian military with high tech equipment.
I am a cycling geek, and we were planning to open a bike shop together with my partner in Lviv, Ukraine. What we wanted is to embrace cycling culture in Lviv, and make more people here love cycling the way I do it.
Founder of 🇺🇦 military charity fund