Dzyga is the beloved dog of the organisation's founders, Dimko and Ira. In February 2022, when the most recent russian invasion began, Dimko quit his IT job and dedicated himself to volunteering and supporting various units of AFU. Then, he established a charity foundation. We started as a personal initiative but gradually evolved into an established professional organization with a highly skilled team.
When Dimko and Ira considered naming the foundation, Dzyga ran around another parcel with dirty paws and stained one of the military uniforms they were sending. Her pawprint inspired them for the name, the logo, and the organization's stamp – just because they love Dzyga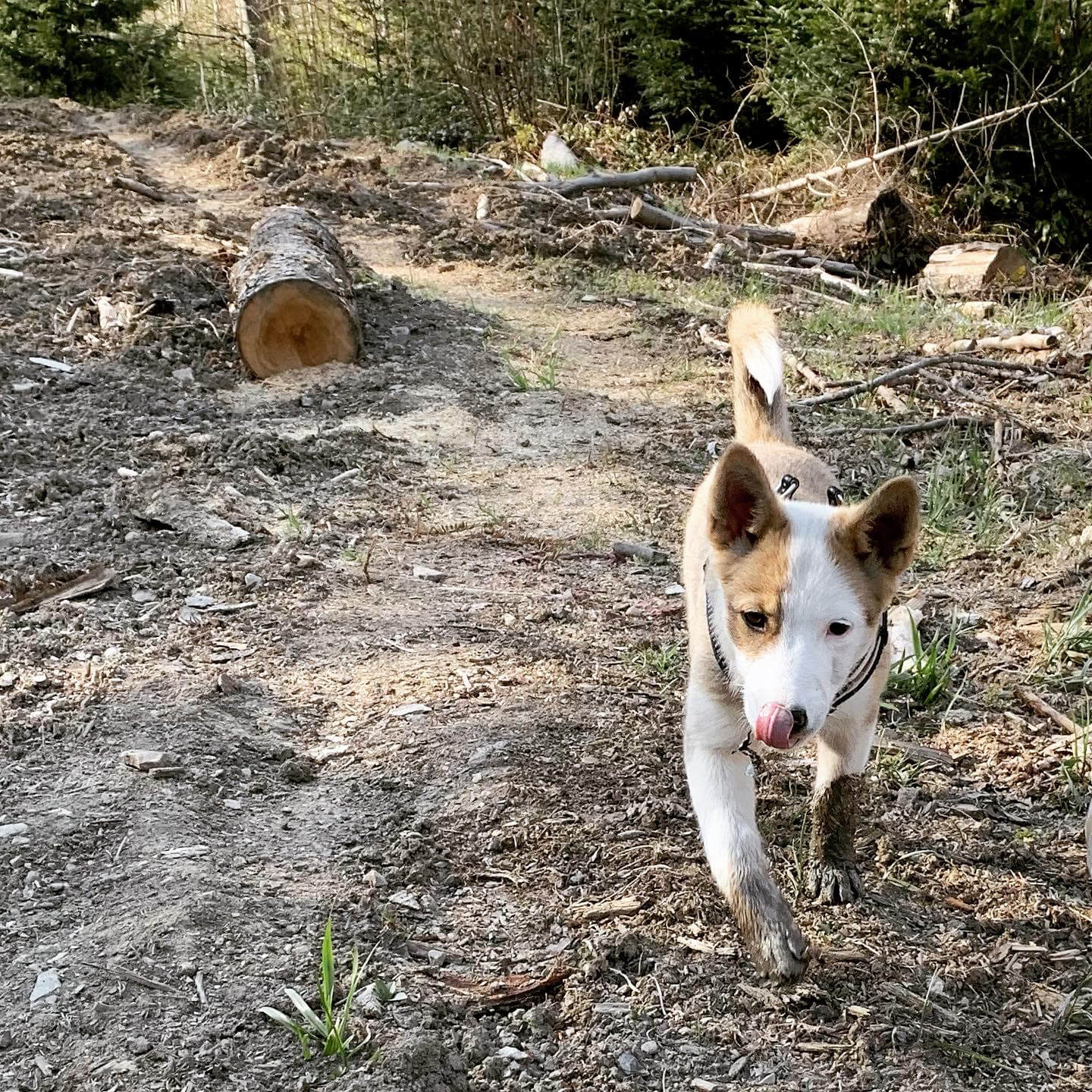 Our logo is a painted copy of Dzyga's (clean) pawprint, created by Rinat. Our legal stamp also features her paw.
Dzyga is an English transliteration for a Ukrainian "Дзиґа". This word translates as a "spinning top". Guess why they named the puppy so?
Every puppy loves to chase their tail, but Dzyga was obsessed with it. So her name comes from her love to run around in circles and spin, which looks the same as a spinning top toy!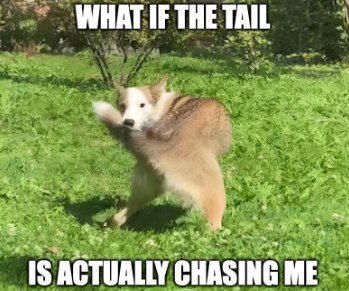 Iryna and Dimko found Dzyga in 2020 on a C2C online marketplace. They were just scrolling the ads and saw some people giving away this cute little animal, which they then bought for a symbolic $5.
Before the full-scale invasion in 2022, Dzyga lived her best life chilling in the garden, traveling, and exploring Ukraine and the world. She always went hiking with her folks, visited many Ukrainian cities, and even had one trip abroad – a Christmas trip to Austria in 2021.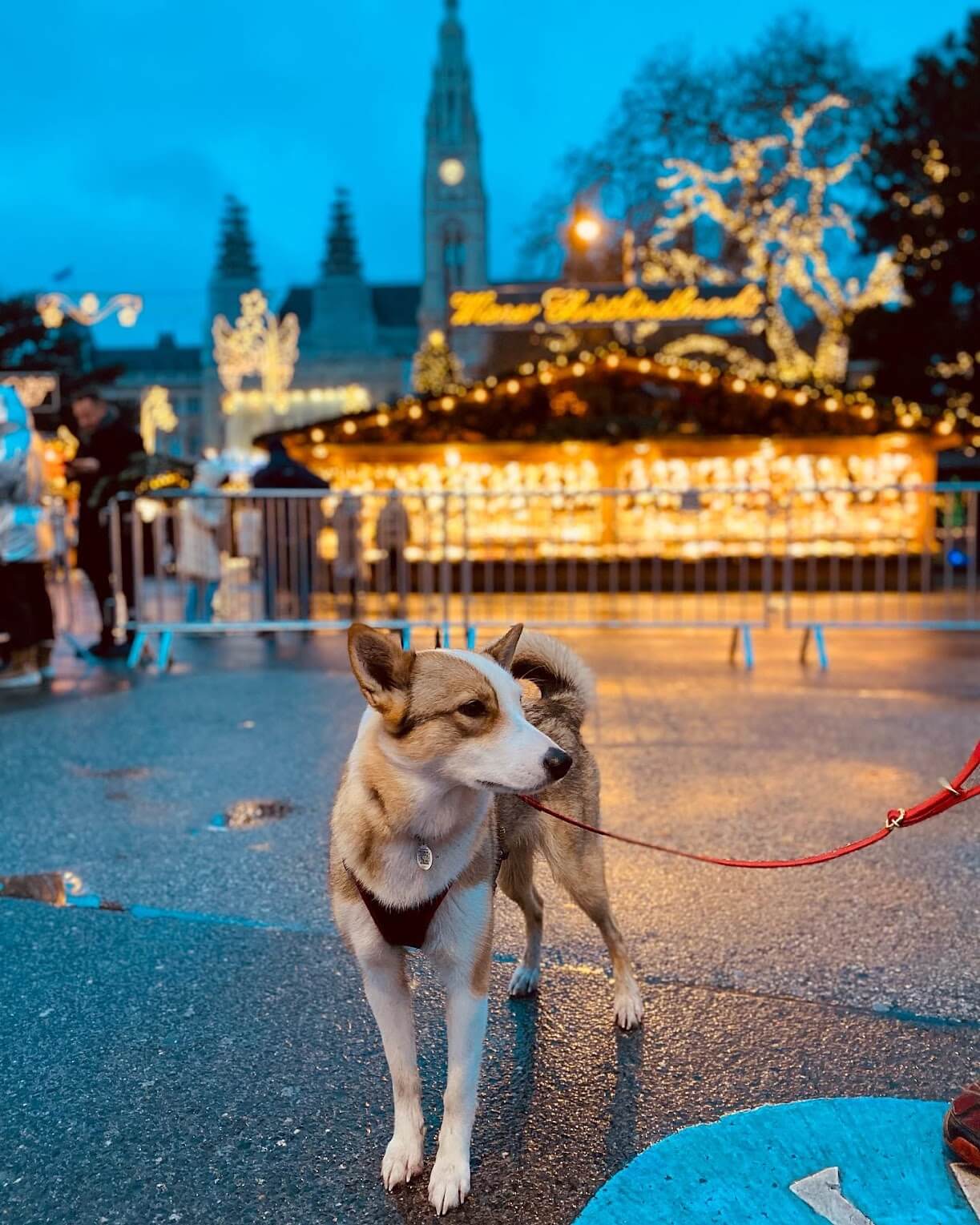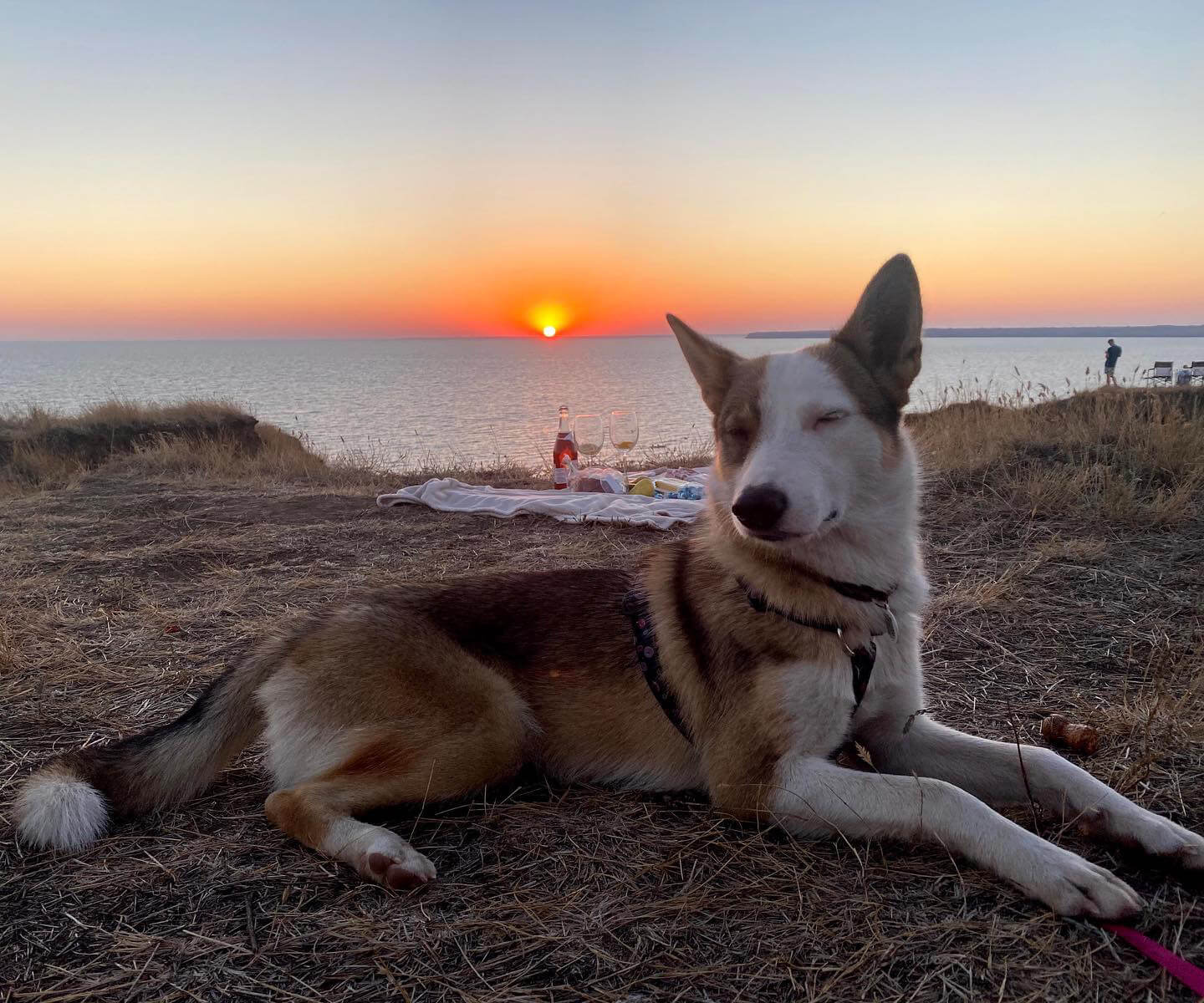 Here's Dzyga visiting the Oleshky Sands, a desert in the Kherson region, Ukraine (now occupied). This unique national park is now not only being destroyed by occupation and fights but is threatened by rising groundwater because of the explosion of the Kakhovka HPP dam.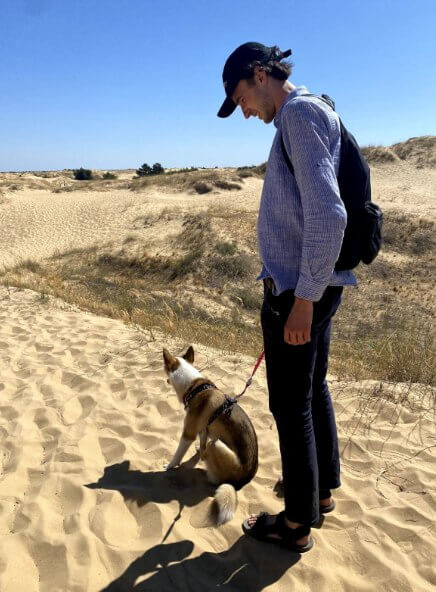 We are happy that Dzyga had so many experiences in her life. Since February 2022, Dzyga is not travelling much. She helps us raise money, buy, pack and send the equipment to Ukrainian soldiers. Dozens of parcels like this one:
We bet posing for pictures and packing boxes is not her hobby! She would rather travel and chill in the garden. But she knows that the only way to achieve peace and be able to continue her travels (and visit Crimea!) is to win this war against russian occupiers.
Be like Dzyga. Help Ukraine win. Donate to Dzyga's Paw 🙂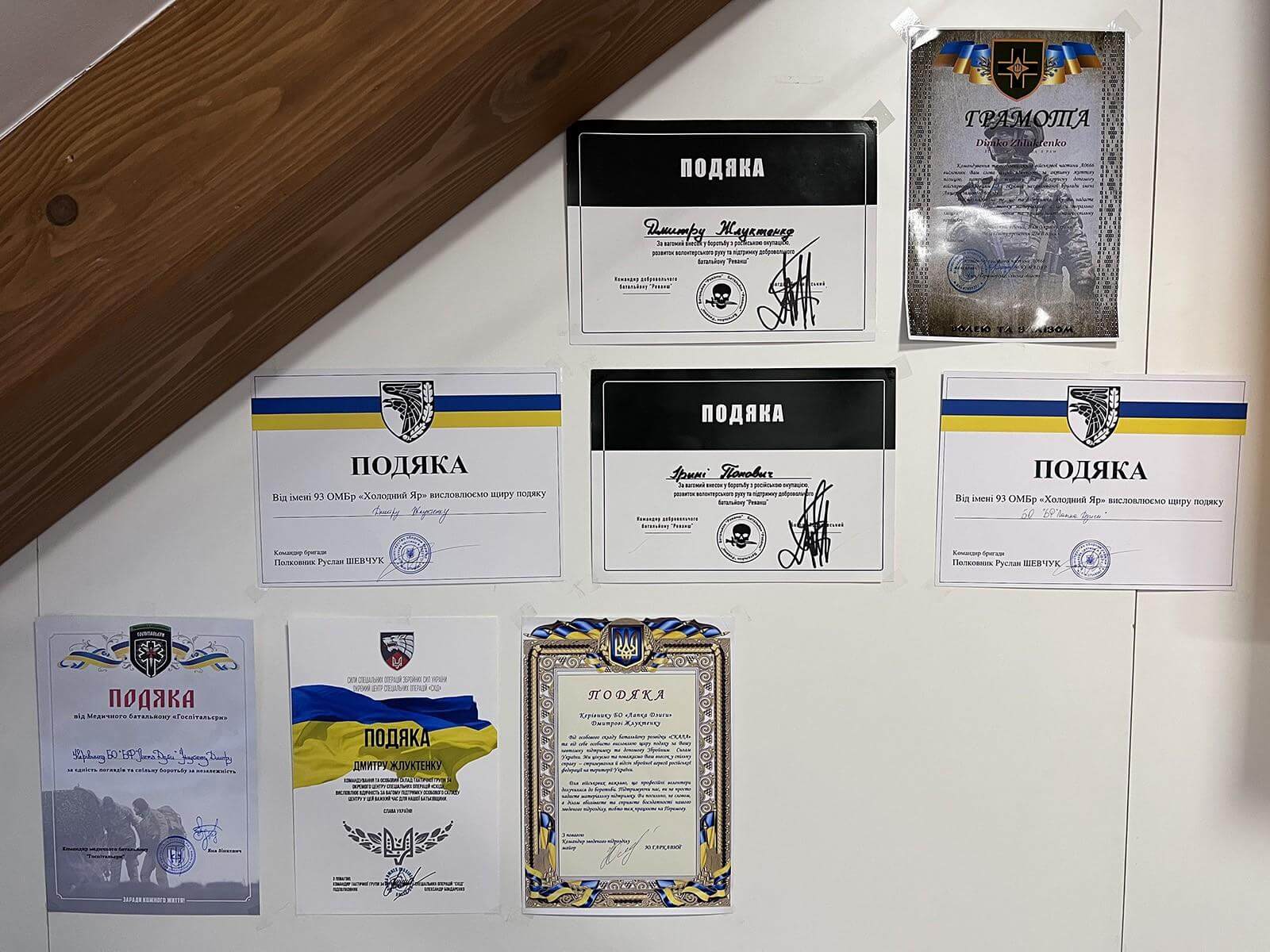 We are supporting the war effort instead of humanitarian. As Ukrainians, most of us know that if Russia had not invaded, there would not be a humanitarian crisis. Ukraine is fine. But with Russia's barbaric war crimes, it becomes much harder to live here.
We want to address the root cause of the need for humanitarian aid in the first place. The main idea is to push Russian invaders off Ukrainian borders so they do not wish to come back here. Then, we believe the humanitarian problem becomes much easier to tackle, and we would be happy to put our efforts into that.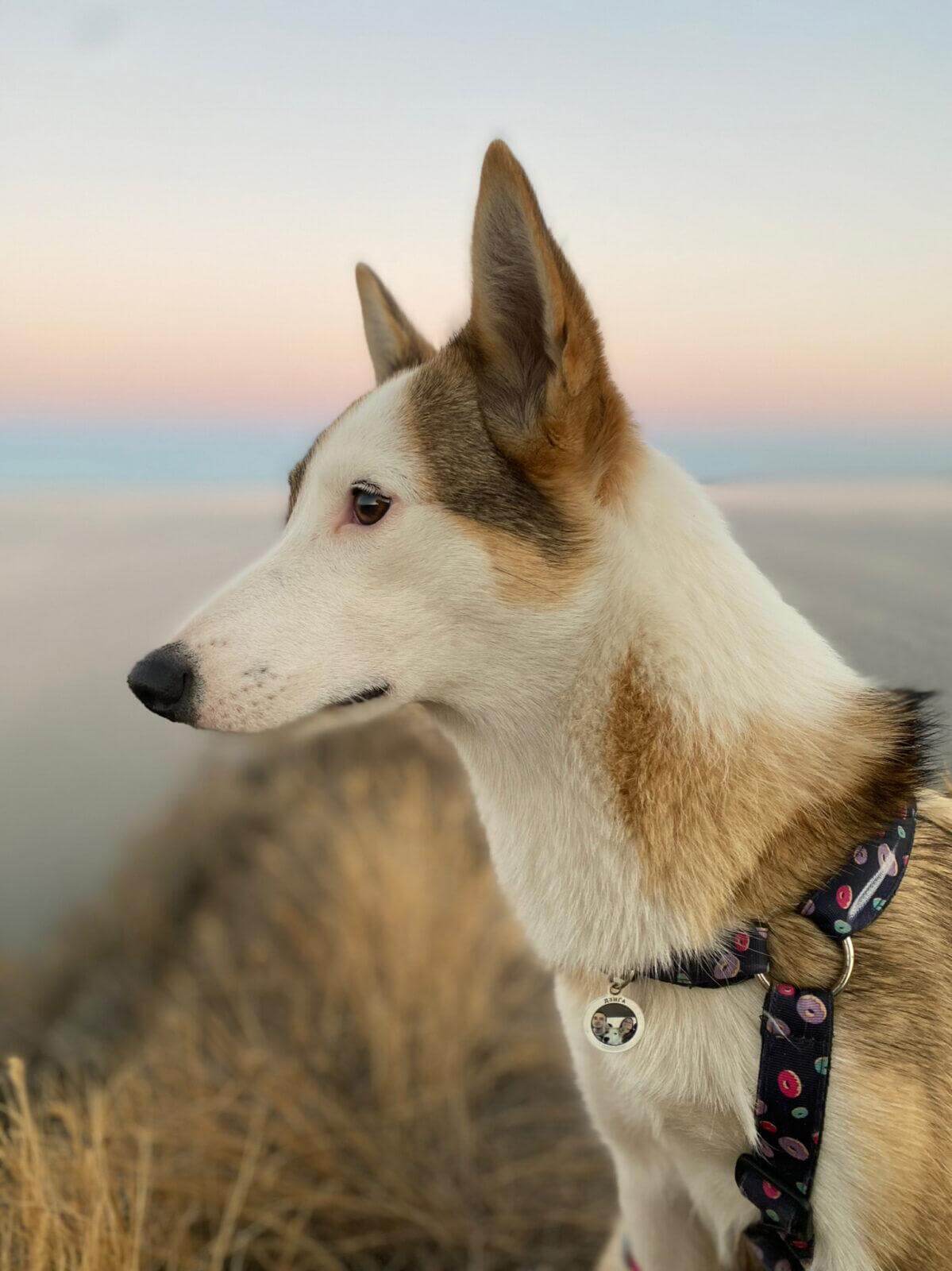 Thus, we are putting most of our resources into military aid, particularly technology that gives a tactical edge over enemies. Air recon drones, StarLinks, long-range encrypted radios, radio repeaters, advanced night vision, thermal cameras, etc. Most of our crew comes from an IT background, and we know a thing or two about advanced technologies. That makes it possible for us to optimally validate, source, test, and suggest usages of technologies to Ukrainian military units.
Also, as we chat daily with the military units, we know that there is always a demand for consumables such as sweets, cigarettes, trekking socks, tactical gloves, and batteries – all these things are GOLD. We happily pack those into each "care package" we send – because our fighters should know – we also think about them and their comfort.
We take the organization of work processes seriously. The team now includes project managers, the logistics department, the media department, the transparency department, and volunteers. Furthermore, we are an officially registered charity in Ukraine and operate by the legislation. We work with lawyers and accountants to use our allocated funds efficiently and safely.
We are a legit, transparent charity that enables donors to help Ukrainian Heroes directly, with no overhead. Our commitment to transparency sets us apart. We have built a system that tracks donations and expenses almost live. You can heck out how we operate:
Initially, it all started as a one-man army or one-man-and-a-dog army
Now, there is a whole team behind Dzyga's Paw! Some members of our team have an IT background, and a few have experience working in charities and volunteering. This collective expertise has allowed us to build institutional capability and carry out our work efficiently.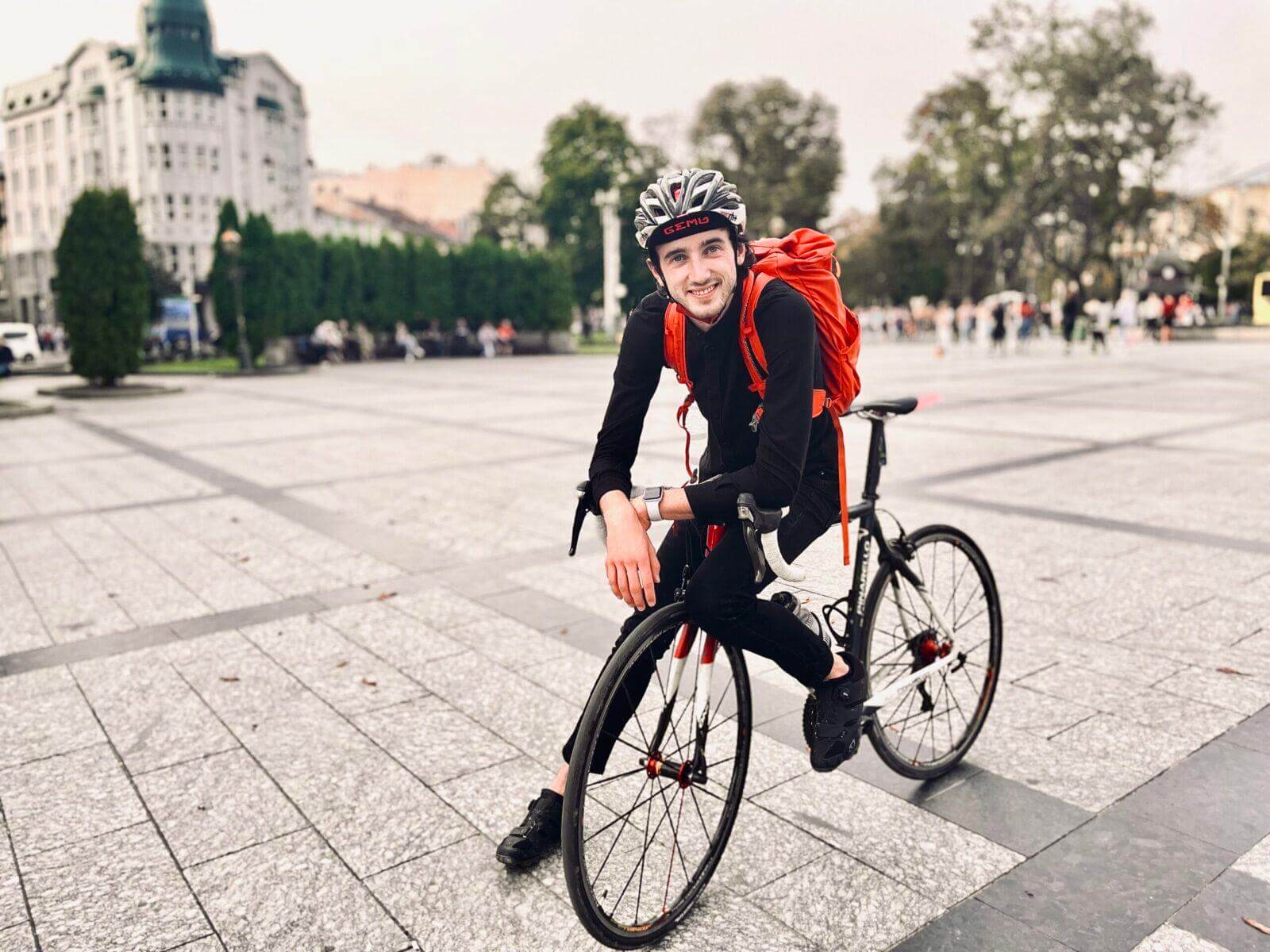 Since 24th February, I quit my IT job (here's what I did before) and put all of my resources – both own savings and time into saving Ukraine from Russian invasion. Within those months, I have created a charity fund in the name of my dog Dzyga who is tirelessly helping me supplying Ukrainian military with high tech equipment.
I am a cycling geek, and we were planning to open a bike shop together with my partner in Lviv, Ukraine. What we wanted is to embrace cycling culture in Lviv, and make more people here love cycling the way I do it.
Founder of 🇺🇦 military charity fund