Meet Dzyga's Paw Partners!
Here at Dzyga's Paw Charity Fund, we understand that the work of this scale can't be accomplished alone. The collaboration shared vision, and collective efforts of dedicated Ukrainian and foreign businesses and individuals enable us to make a lasting impact on the lives of Ukrainian Heroes protecting our freedom.
We want to introduce these great brands and people and acknowledge those contributing to our cause.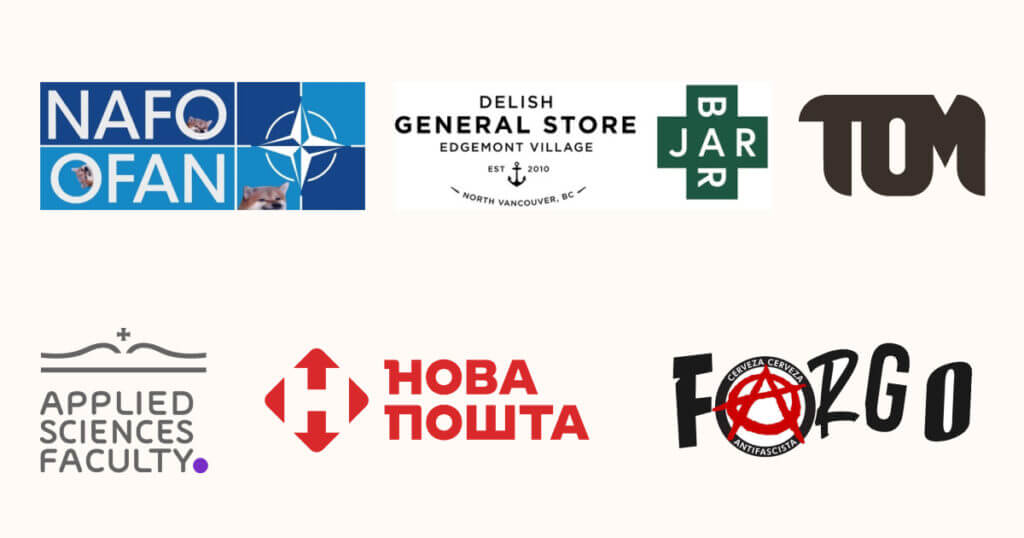 NAFO | North Atlantic Fella Organization
NAFO is an Internet meme and social media movement dedicated to countering russian propaganda and disinformation about the 2022 Russian invasion of Ukraine. The Fellas fundraise for Ukraine's defenders and support Dzyga's Paw fundraisers on a regular basis.
We love fellas! Btw, rumor has it, they love us just because we are led by a dog, Dzyga!
Also, we run a creative project with NAFO Fella's paintings.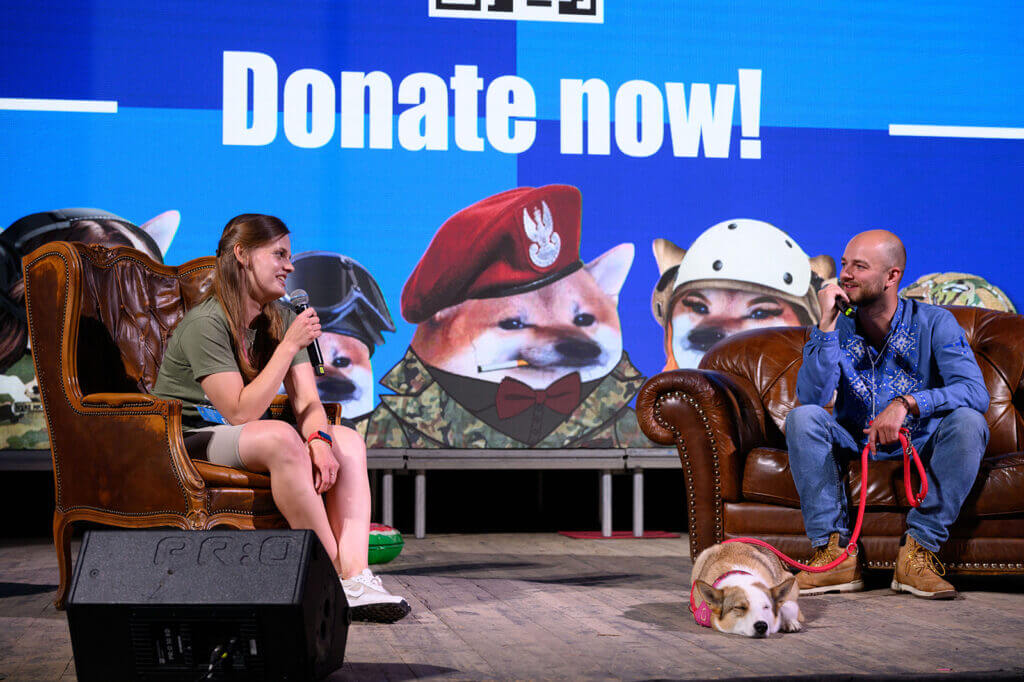 A privately held investment company headquartered in Stockholm, Sweden, with investments in public markets and private equity. Their donations are a great contribution to our fundraising projects to support Ukrainian Heroes!
Zero Waste Shop in Canada was the first business to place promotional materials about our fund. We are extremely grateful for their support of our initiatives.
The first business that placed our promotional materials at their place. The bar visitors can now enjoy the drink and donate to support Ukraine.
TOM — Ukrainian sweets brand
TOM is our favorite peanut butter producer in Ukraine and a responsible brand. They regularly send their tasty peanut butter sweets to us, so we can pass them to the Ukrainian military. We add these treats to parcels we send to our heroes; that small gift makes them happy each time.
Ukrainian delivery service that offered special conditions for non-profits. Thanks to their partnership program, we are able to cover some costs for the delivery of the parcels to our heroes.
UCU Faculty of Applied Sciences
The faculty of one of the best Ukrainian universities where our COO, Iryna Popovych, got a bachelor's degree in IT and business analytics.
They support graduates and teachers who are fighting and do fundraisers with students and teachers. Also, in September 2023, Iryna started teaching the course for the third-year students of the faculty about operating a charity foundation.
You can join us in creating more impact!
Whether you are considering a one-time donation, an ongoing partnership, informational support, or have an innovative idea for collaboration, we encourage you to reach out to us.
Together, we can amplify our efforts to support those who protect Ukraine and the democratic values of the free world.
Contact us via hello@dzygaspaw.com to create something great together!