We are painting and giving away epic professional NAFO portraits in real life!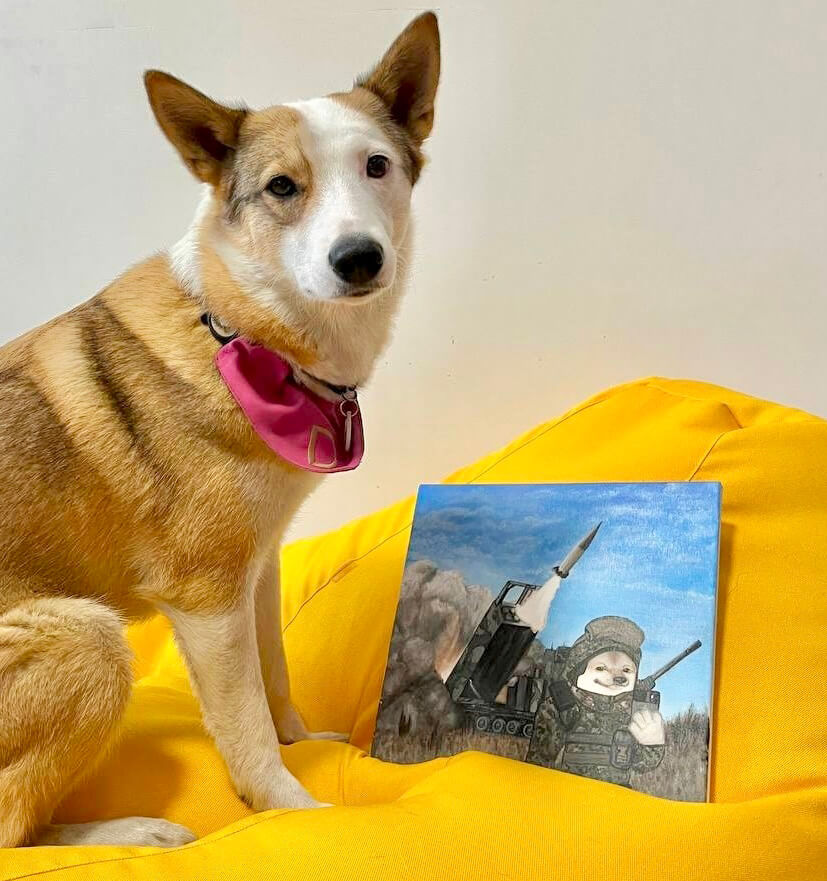 One day, our friend Petro wrote that he had an idea related to NAFO. His girlfriend's sister studies at the art school. Petro said he would cover all the expenses related to the painting itself, which would be his way to contribute to our fundraising efforts for the Ukrainian military. That's how we created the first paintings and put them up for auction!
We launched this project, and occasionally, we hold an auction or lottery where you can win your own NAFO fella painted on canvas!
Have a look at these incredible paintings of cool fellas!
One of the paintings has a unique story we want to share with you!
Our co-founder, Iryna, went to the NAFO summit in Vilnius in 2023, where we held an auction of a painting depicting Oleksii Reznikov — Minister of Defense of Ukraine!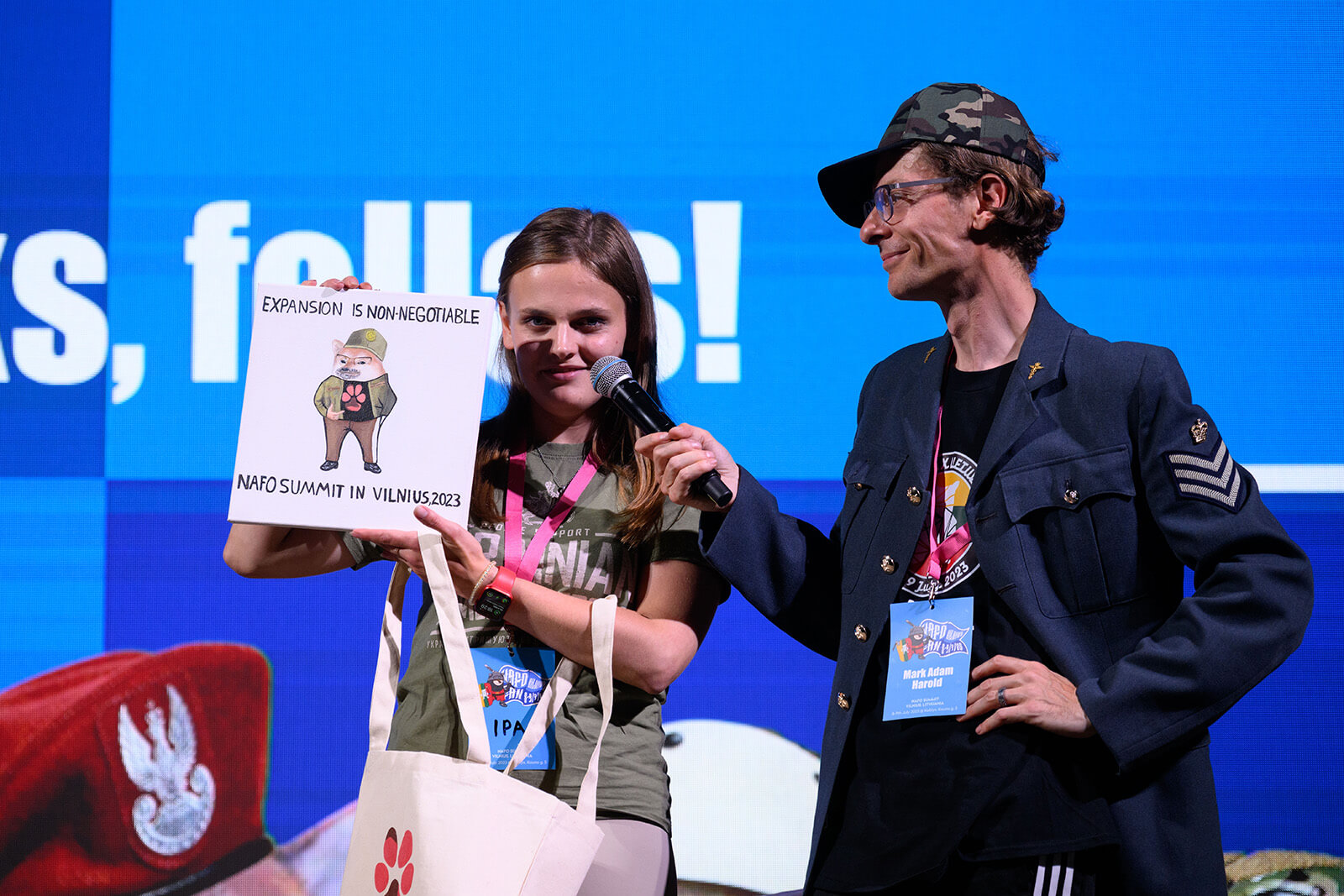 An auction was held there, where Alex Fergusson bought the painting for $1,000
We posted it on Twitter and tagged O. Reznikov to sign the picture.
The same day, Oleksii Reznikov agreed to sign this picture!
Dear #fellas, this is impressive! I love it.
My greetings to all participants of the @Official_NAFO summit in Vilnius!
Thank you for your fundraising efforts and for everything you do to support Ukraine's victory.
I would love to sign this piece.
 
PS. And remember, #NAFO…

— Oleksii Reznikov (@oleksiireznikov) July 9, 2023
When we received the painting, Alex Fergusson said he is happy to give that painting another run in the auction so it helps us fundraise for the Ukrainian military!
24.07.2023, we once again held a raffle for this picture on Twitter!
The highest bid turned out to be $ 3,000 by Robert Monfera!
We sent the picture to the winner, and we are glad to have the opportunity to realize such stories!
The Genius behind the brush
Meet Natalya, who did all the heavy lifting with painting the pictures! That's what she said when we asked about her:
hi!
My name's Nataliia. I'm 16 y.o. and I'm from Ternopil, Ukraine. I've been drawing since early childhood and studied at an art school for 6 years. But unfortunately, I couldn't enjoy my last year of studying there because russia invaded my country. Despite that, I successfully graduated from an art school and will become a student at the Lviv Academy of Arts. I am incredibly grateful to the Armed Forces that I can continue doing what I love, and what's more, I can help them by drawing.
So, join us to support our army and bring victory closer. Together we can make a big change.
xoxo, fellas.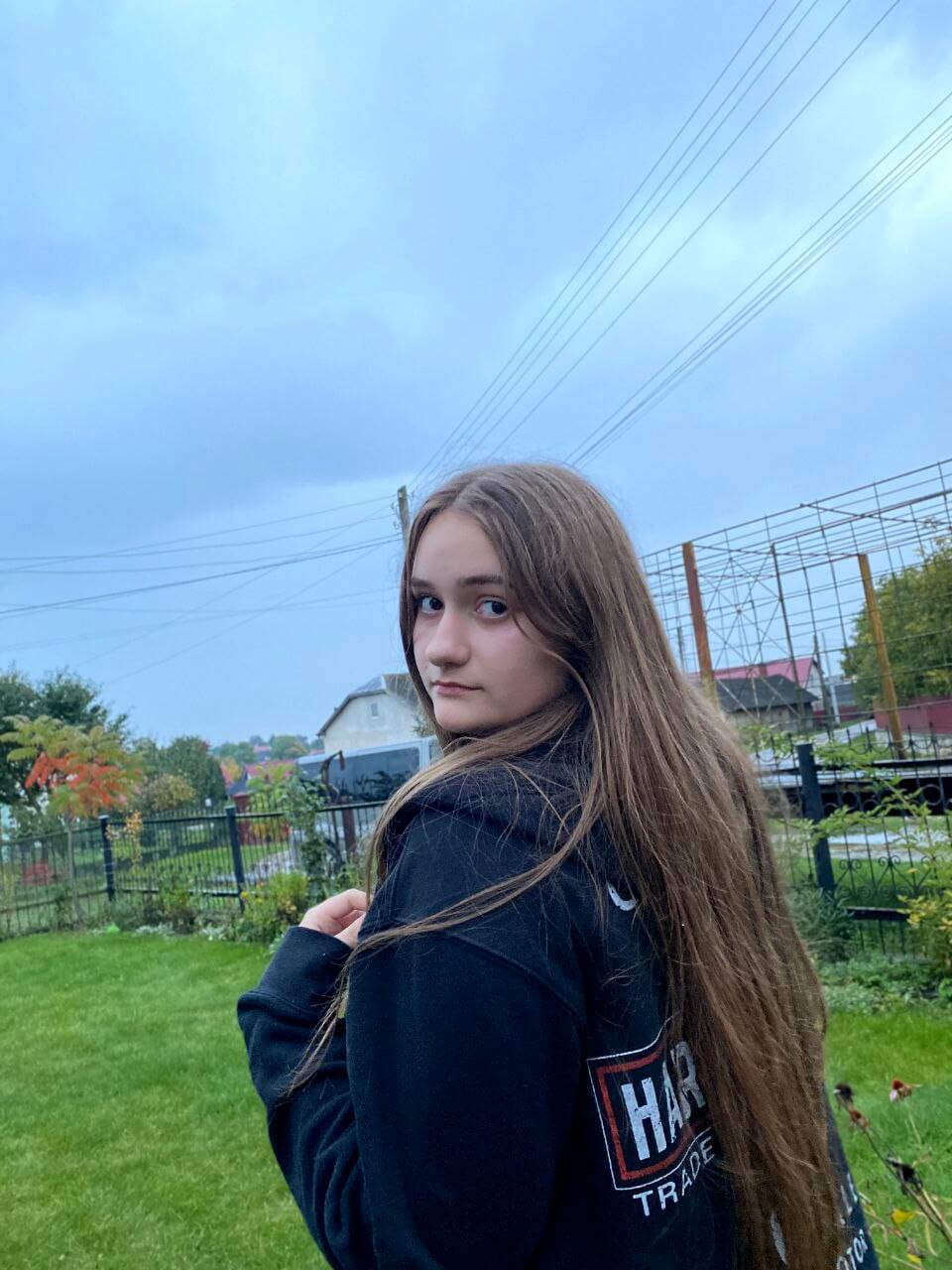 Thank you to everyone who supports us. Follow us on social media and participate in similar raffles to have the opportunity to do a good deed and get a nice bonus. 🥰
So, follow our pages to support Ukraine and our foundation.
We love you! Your paws.