Our goal is to support Ukrainian defenders with equipment that would either grant them tactical advantage, or make their life at the frontlines more comfortable.
Therefore, we work with the units daily to figure out their real wants and needs, and do our educated best efforts to fulfill those requests!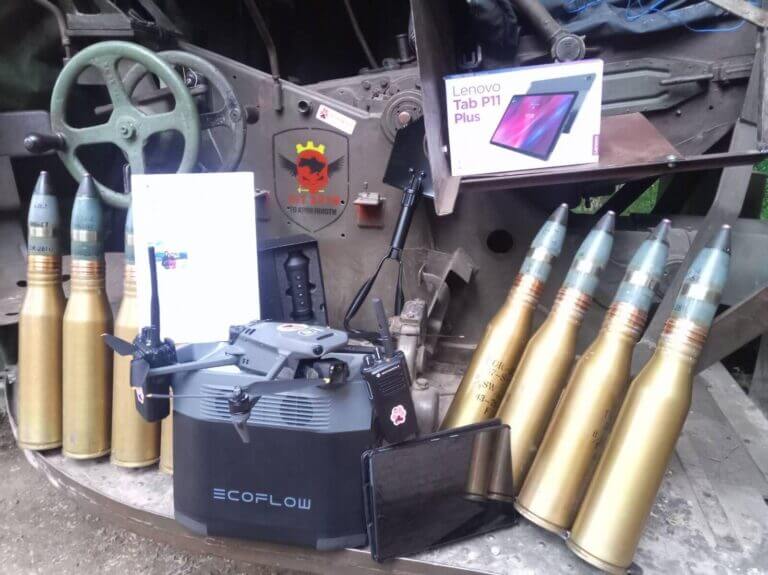 Separate delivery
This parcel is for 119th Territorial Defense Brigade, where hero Oleksandr Matsiyevsky was serving. Oleksandr was executed by russian invaders for the exclamation "Glory to Ukraine". We've sent this parcel, to his unit, to honor him and his feat. It includes all kinds of stuff: laptops and radios for better communication within the unit; power stations to charge devices on the battlefield; drones, necessary for effective recon and surveillance; thermal imaging devices to enhance soldiers' visibility in low-light conditions.