Our fund's primary focus is to supply the UA defenders with high-tech equipment to help them do their work more efficiently and safely.
So why are we supporting the war effort instead of humanitarian?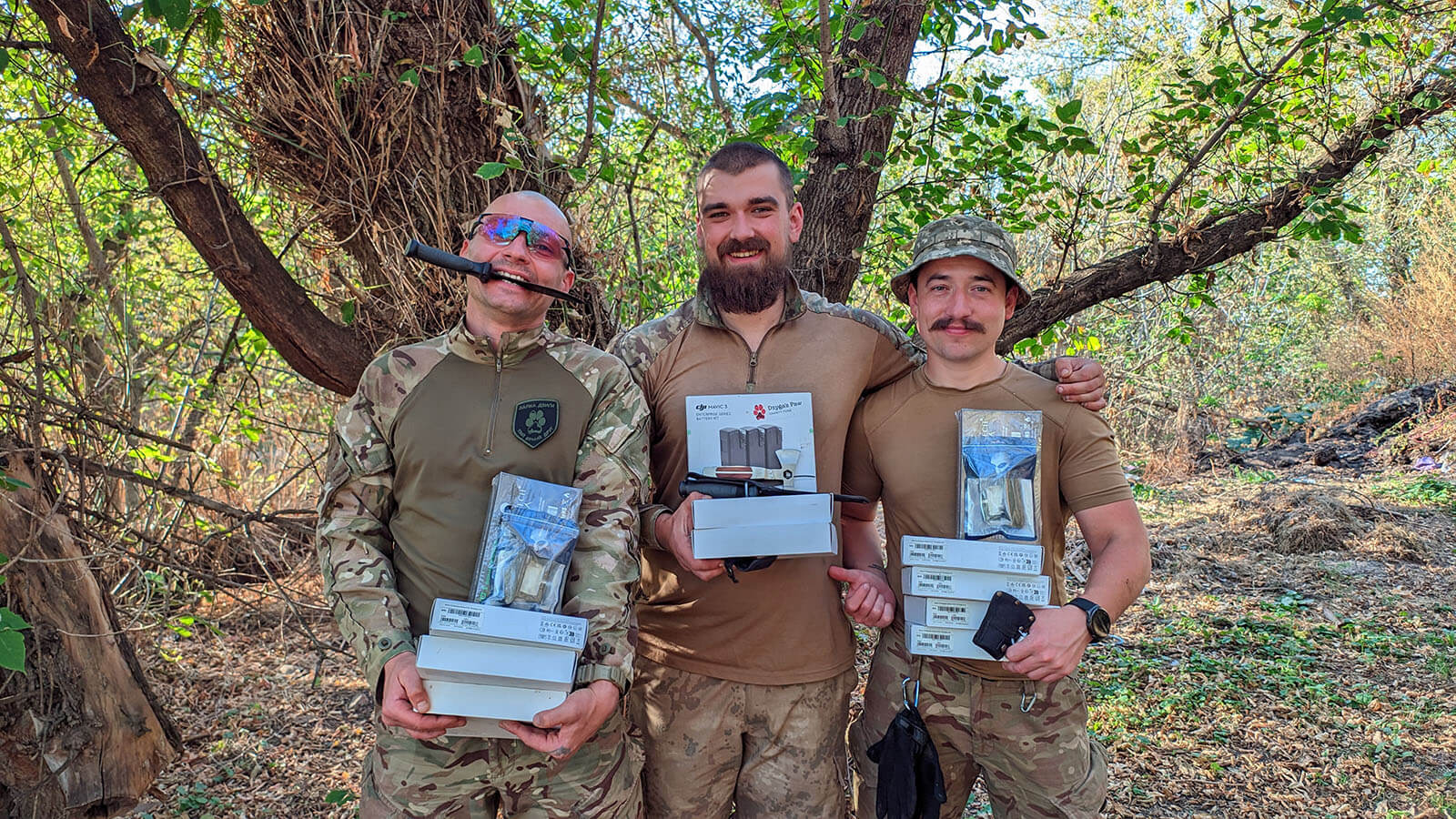 The leading cause of the humanitarian crisis was russian full-scale invasion.
After February 24th, 2022, more than 14 million Ukrainians had to leave their homes. Almost half of them became internally displaced, and others went abroad.
As a result of hostilities, many people lost homes, jobs, and opportunities to provide for themselves. Many territories are mined, making them unsuitable for farming and growing food.
It is challenging to rebuild and recover while the military operations continue.
If we don't help the military, the threat to the lives and well-being of Ukrainians will grow.
In the current situation, humanitarian assistance can help solve short-term problems, such as providing people with homes and food, caring for the wounded and disabled, etc. But it will not help avoid new dangers from russia in the future.
We want to address the root cause of the need for humanitarian aid.
The main idea is to push russian invaders off Ukrainian borders so they do not wish to return here. Then, we believe the humanitarian problem becomes much easier to tackle, and we would be happy to put our efforts into that.
Thus, we focus on military aid, particularly hi-tech equipment: StarLinks, drones, long-range encrypted radios, advanced night vision, etc.
We have already raised funds and delivered equipmnet worth almost $1 500 000.
Such tech equipment helps 🇺🇦 military to gain a tactical advantage over the opponent and be more efficient. So we are trying to provide the best stuff for our heroes 💪🏻
We wrote a thread earlier on how items we send to the frontlines are used and how they help our defenders ⬇
How high-tech equipment makes the Ukrainian military more efficient❓

As our main focus is supplying the UA soldiers with technical equipment, we decided to explain what impact it creates on their work.

Part 2️⃣ in the 🧵

— Dzyga's Paw (@dzygaspaw) March 25, 2023
Supporting both humanitarian and military-focused funds is essential to help Ukrainians deal with war-caused damage.
🤝 Choose organizations you trust and help them with their essential work.