This parcel is for the Da Vinci Wolves battalion. We have bought our guys drones, tablets and Starlinks so that they could acquire targets and direct strikes on them. Also, we did not forget about periscopes, which will increase visual capabilities for covert operations and intelligence gathering of the battalion.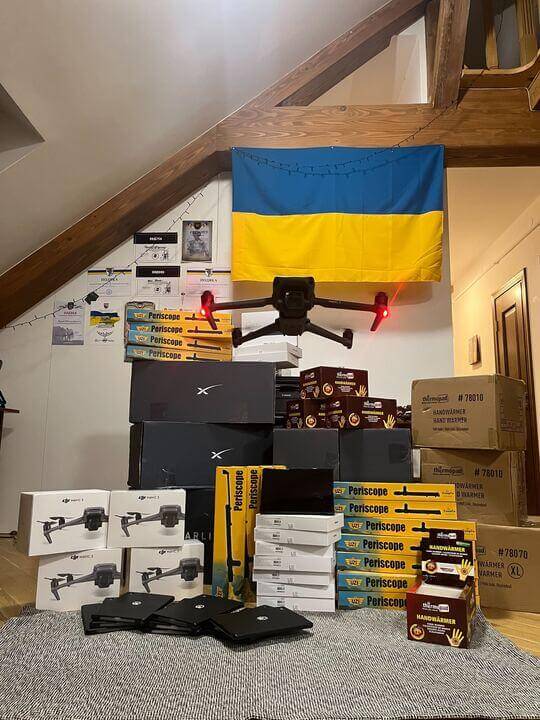 This parcel contains:
Starlink 5x
Samsung Galaxy Tab A8 10x
Periscope UZI 15x
Case and glass for tablets 10x
ThermoPad body warmers 28x
DJI Mavic3 Drones 4x
Total cost:
11474$
High-fives and fist bumps for making our military initiatives a resounding success!