With this parcel, we have sent them a set of equipment to enable portable satellite-based internet connection. There is no such thing as cellular in the war zone. It's either disabled or dangerous to use. With Starlink, a generator and a power inverter, you can have internet connection everywhere, and and it will be safe.
Our goal was to improve the autonomy of the unit, so that they would be able to embark onto more remote missions and still be connected to the commanders. 
And, of course, sweets and cigarettes are just small things to make our fighters happy!
This parcel contains
StarLink – 1x
Multitools Leatherman supertool 300 – 1x
Portable Petrol electricity generator – 1x
Oil for petrol generator – 2 liters
Power inverter 12V to 220V – 2x
Rechargeable batteries size C – 12x – for mine detectors
Drone cable – 1x
Uniform helicon rip stop multicam – 2 sets
Compasses – 10x
Snickers – 8x
Cigarettes – 40 packs – 800pcs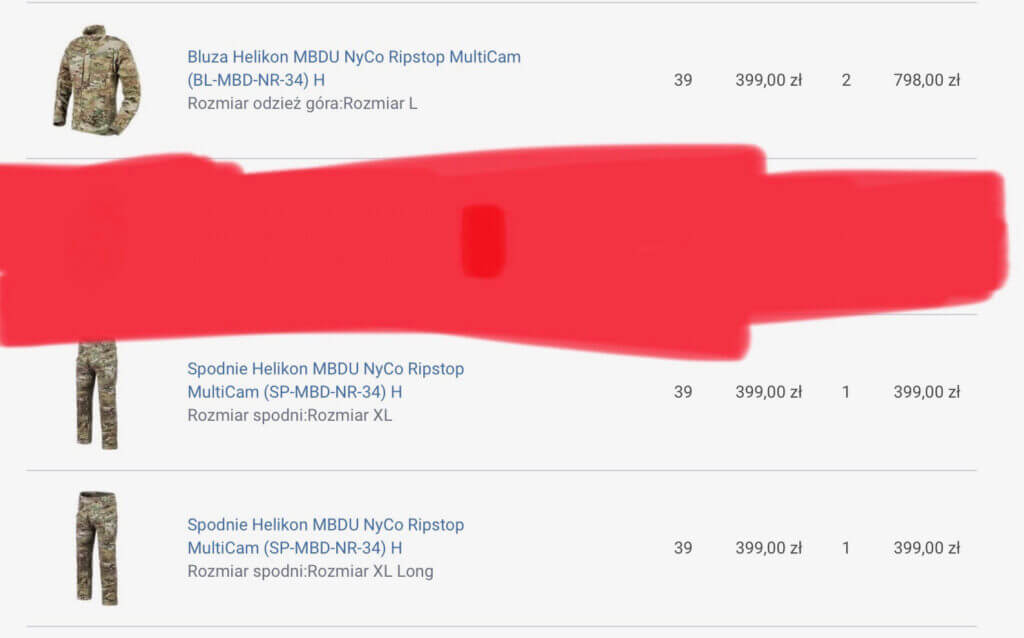 Was well received by Max!
Moreover, months after, the same Starlink and generator were still in use at the front line, providing secure and safe network connection to the troops. Starlink is worth nothing in peaceful Ukraine, but in the war zone it's critical to have it, and it brings gigantic value.