This parcel is for a unit of the 30th Mechanized Brigade. It includes laptops and tablets to provide portability and versatility for quick access to information and communication in the field. Moreover, we've added printers to produce essential documents and paperwork efficiently and projectors to facilitate presentations and visual communication during training and briefings.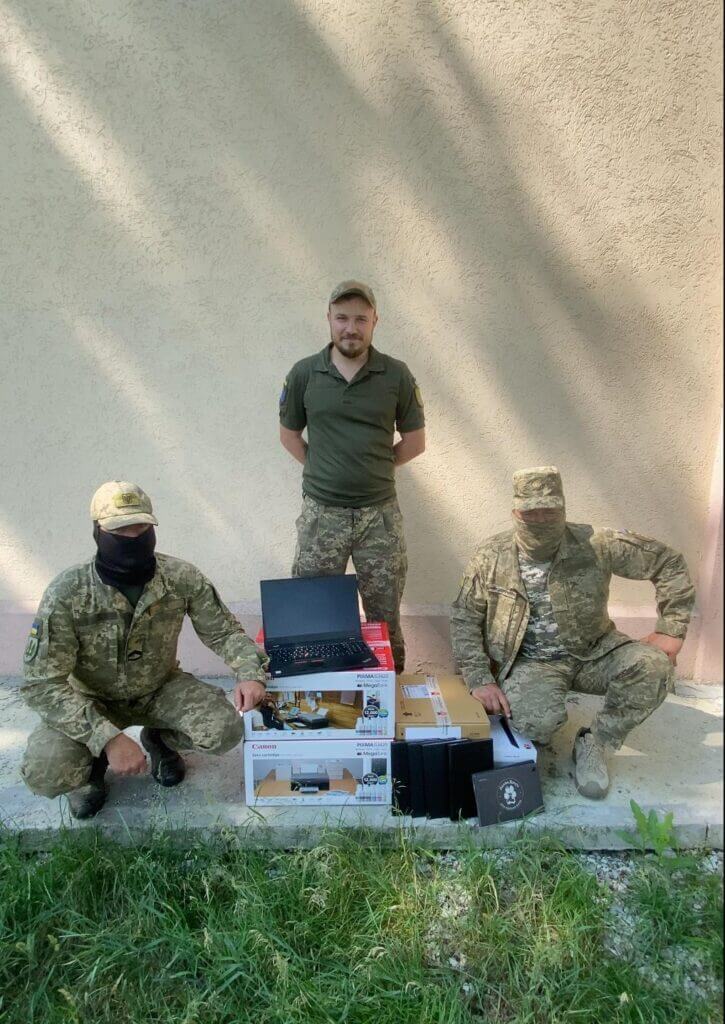 This parcel contains
5x Samsung Galaxy Tab A8 Tablet + cases & protective glass
2x Epson EB-W06 Projector
2x Canon Pixma with Wi-Fi Printer
2x LENOVO Laptop
Sweets & Tea
Total cost
$3931
Applause to you for making a lasting impact with your heartfelt dedication.