What do you think best amuses children? That's right, toys!
I remember this day like today, it was sunny and cool, a great day to do a good deed. Early in the morning, together with Dimko, we drove to the toy warehouse from Lviv to visit another institution where many internally displaced people live.
We loaded Dimko's car with more than 20 parcels with toys, sweets and hygiene and went on a trip to the children.
Kids with parents came from different regions of Ukraine – Bakhmut, Kharkiv, Mariupol, Popasna…
We were welcomed at the school where parents live with their children. There were almost no men here, because they went to fight at the front for Ukraine. We decided to make a children's room for the children, when we brought toys to them, they all walked around with interest for what was in the boxes and helped us with unloading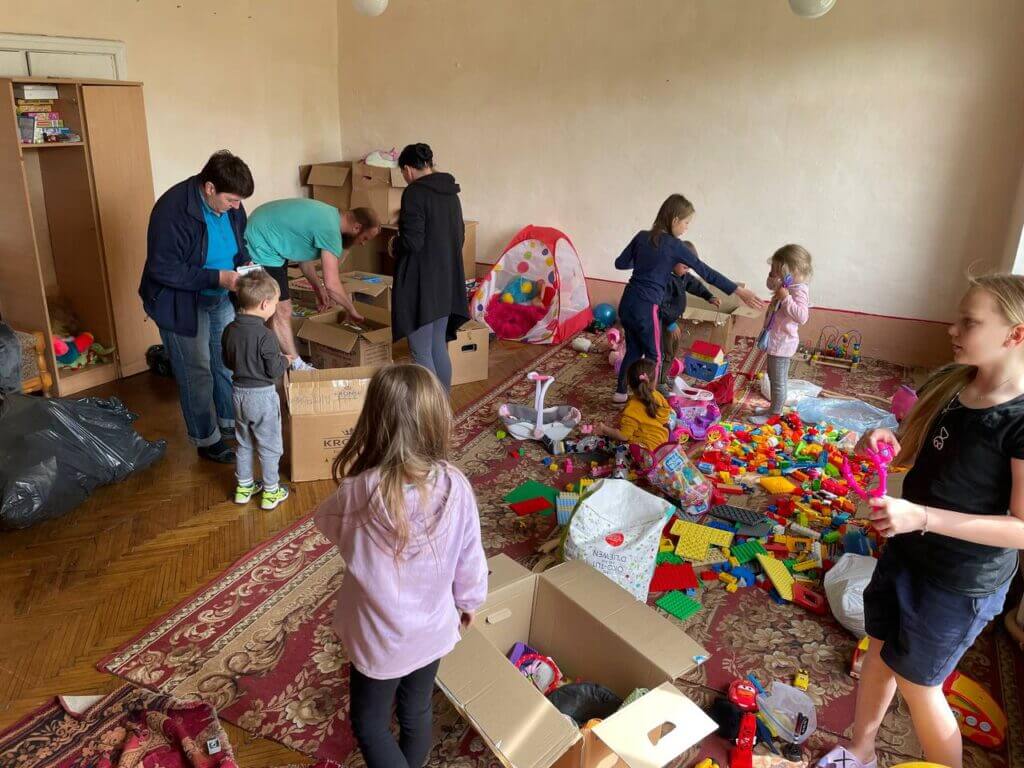 Unfortunately, some children could not join in the toy joy, they were scared and afraid to contact us. This is the trauma of war. Many children asked me where their fathers were, why they were not with them, it was difficult for me to answer this question, and we just tried to play with them.
During the war, everyone tries to do what they can, in this institution mothers of children actively weave camouflage nets and hand them over to the military.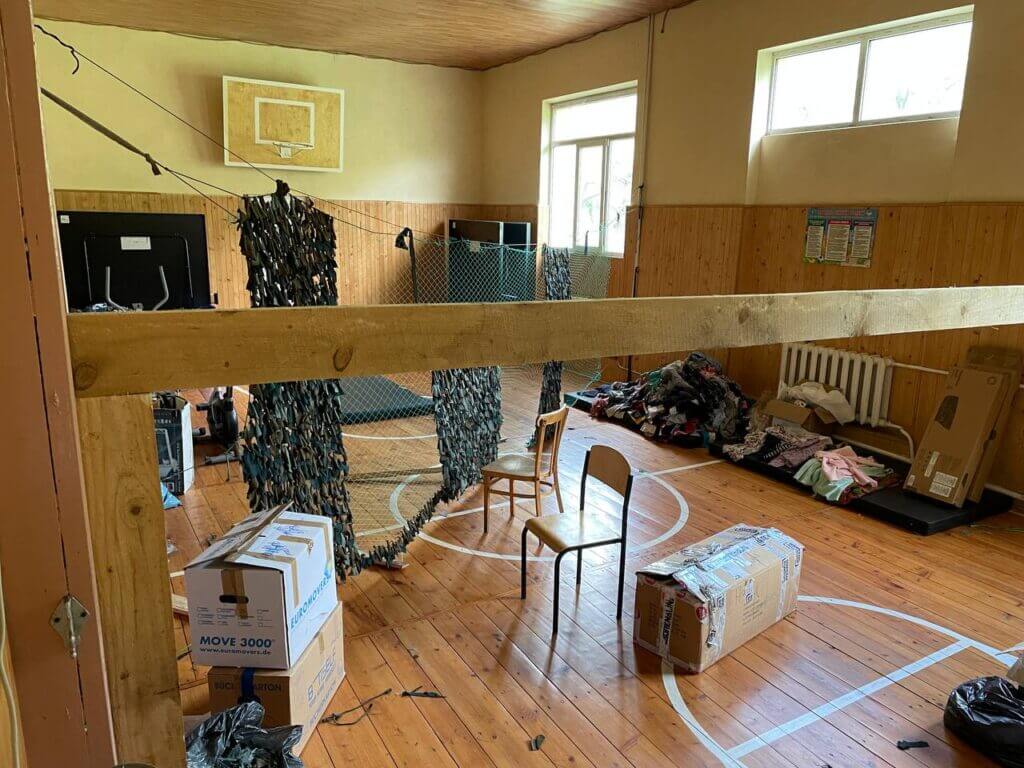 Psychologists say that war and rocket explosions have a bad effect on children, they may have post-traumatic injuries, and they need to be treated as soon as possible. One way is simply to communicate more, express your pain and emotions! And I think toys are a great help in this.