This parcel is for an artillery unit of Dyke Pole (Wild Field). It is essential for artillery to coordinate targeted attacks and have good communication with other units, that is why we included lots of radios in this parcel. Also, we added energy equipment for guys being energetically autonomous and saws for building fortifications.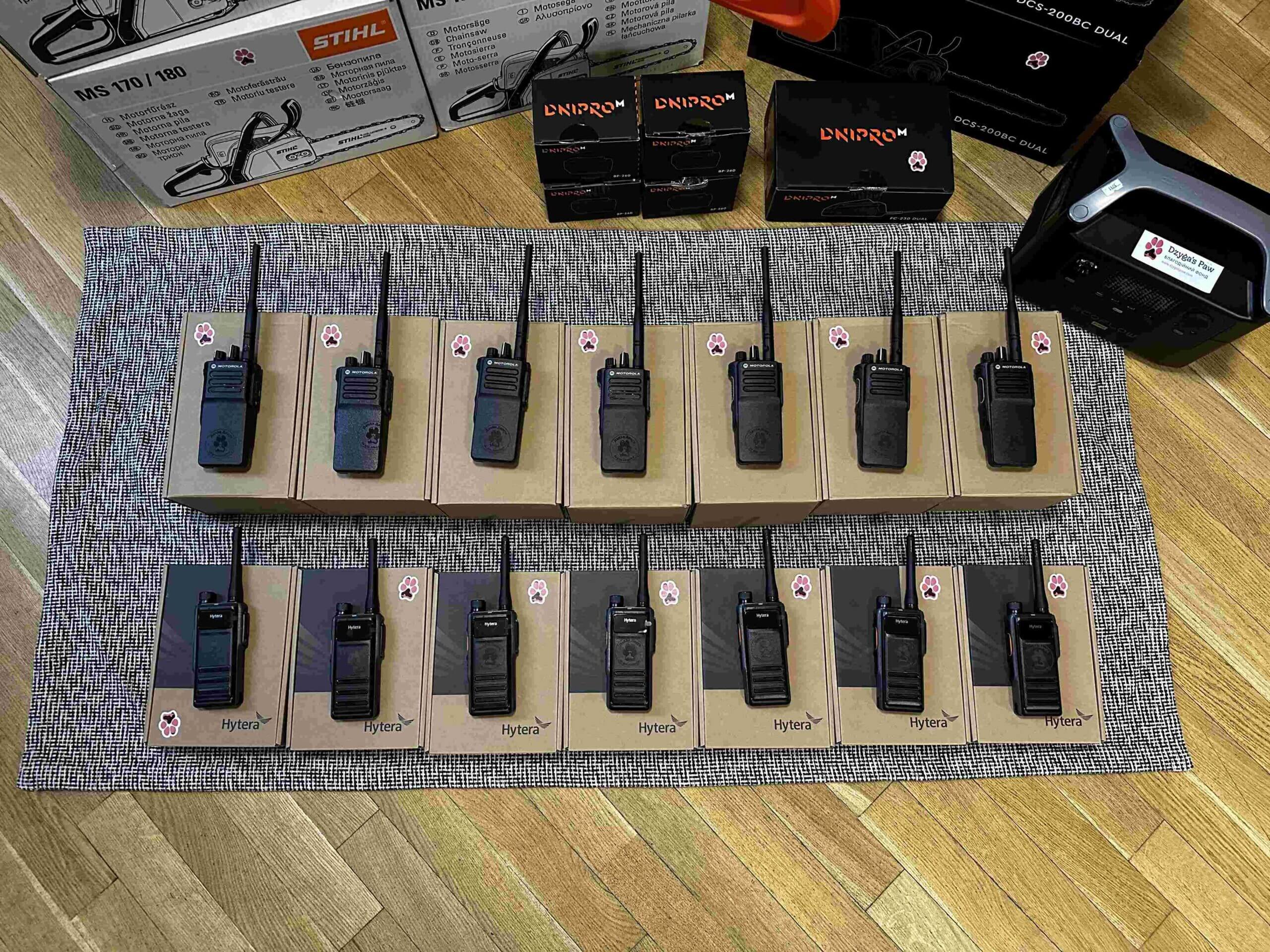 This parcel contains:
Electric saw 2x
Charger 1x
Saw 450 мм 5x
Radio Motorola 7x
Battery Motorola 6x
Battery Dnipro-M 4x
Chainsaw STIHL 3x
Radio Hytera 7x
Battery BP2002 4x
EcoFlow River Pro 1
EcoFlow repairment 1
Total cost:
11474$
You're a superhero in our book. Your investment in our military support means the world and more.