This parcel is for a leading artillery unit. It includes drones and batteries for them, as artillery uses them for surveillance and targeted strikes. For the same reason, we have sent radios and binoculars too.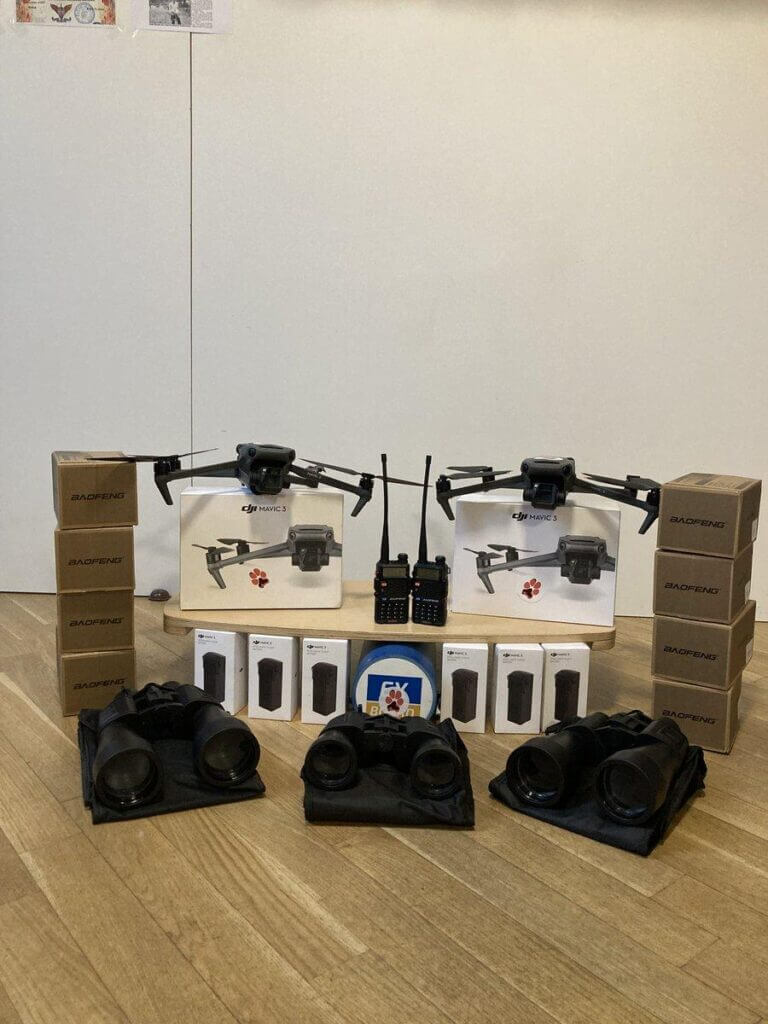 This parcel contains
2x DJI Mavic 3
6x Batteries for DJI Mavic 3
8x Radios Baofeng
3x Binoculars Maginon
Total cost
5282$
We're stoked about your help. It's making a huge difference!