We're excited to share that the Ulf Medical Service, a team of dedicated medics within the Da Vinci Wolves battalion, has received a parcel from us.
Their unwavering commitment to saving the lives of our brave soldiers is commendable, and we're doing our part to ensure they have the necessary equipment. This parcel includes various items for communication, and our supporter Rafael generously donated protective clothing.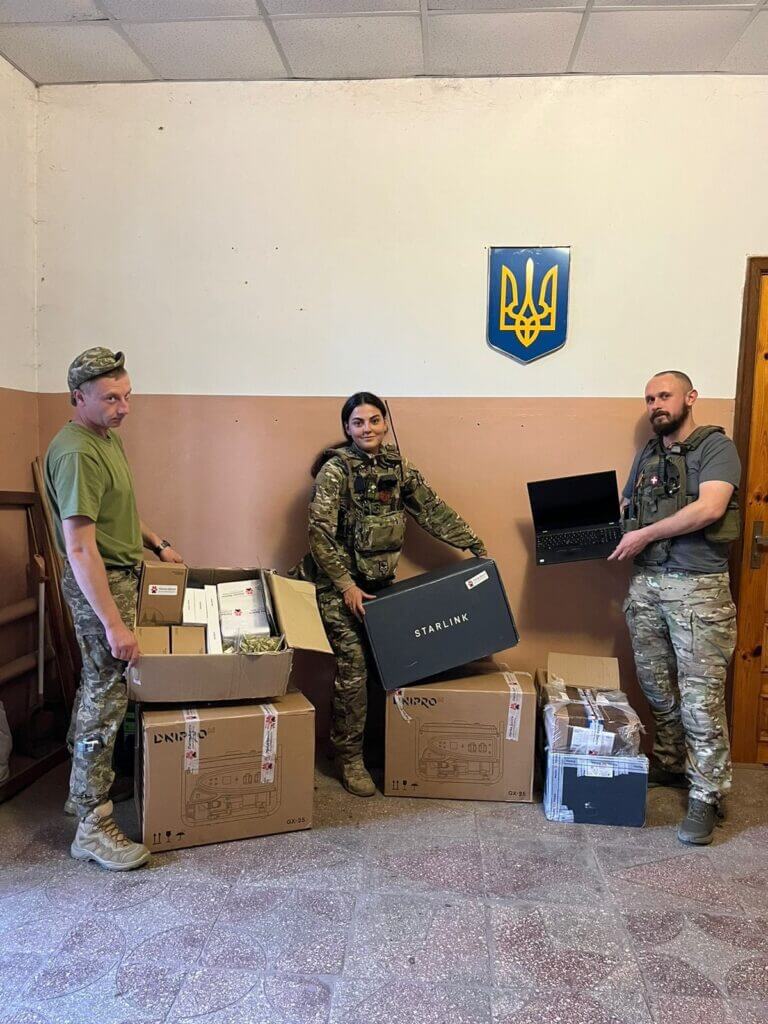 This parcel contains
Starlink
GoPro Hero 9 Black New
Motorola DP4800e VHF radio
Motorola DP4400e VHF radio
Laptop LENOVO ThinkPad
Tablet Samsung Galaxy Tab A8 + case and protective glass
Gasoline generator
Plasma display panel (donated)
Total cost
$7 569
Big thanks to everyone supporting us, especially @RW_dex! Your contributions are equipping our medics to do their vital work even better. You rock!