A small parcel to the 53rd brigade! Communication is gold, and you should know this – information allows you to act accordingly in combat conditions.
We are happy to support these brave soldiers with Starlink and radios!
Package content
Starlink – 1x
Motorola DP 3400 with chargers – 3x
Accumulators & batteries
Polish sweets and cigarettes donated by our friends from twitter!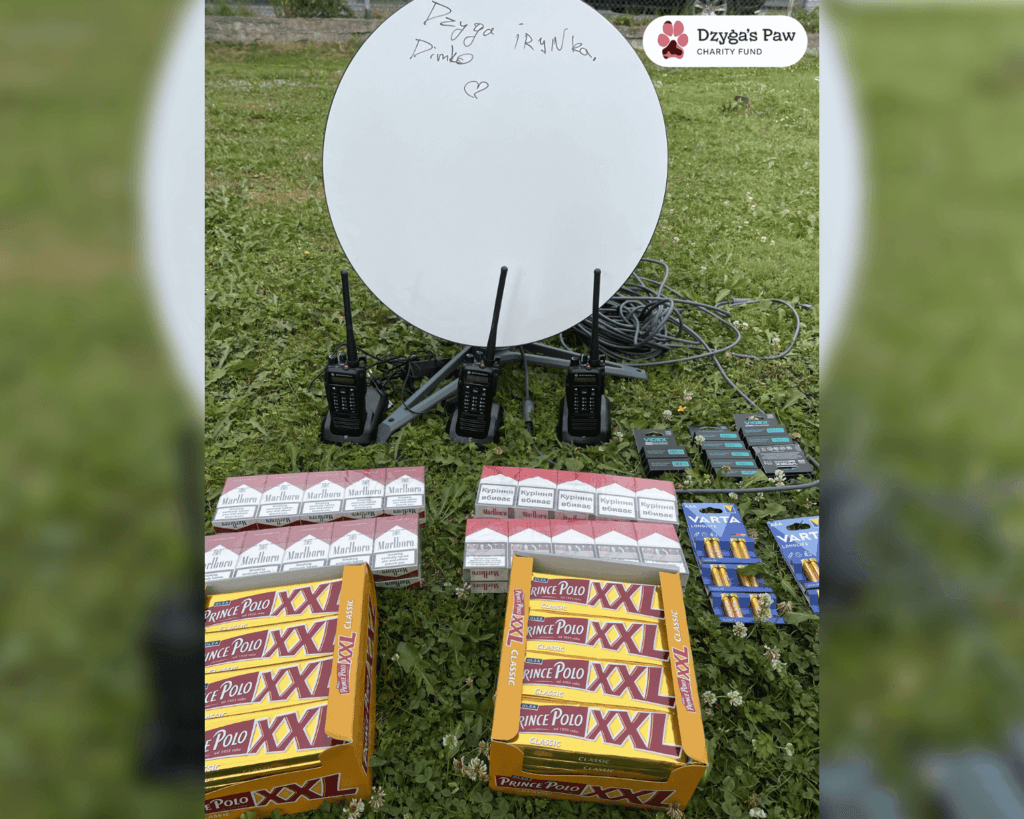 Total cost
~1000$