Dimko met Blacksmith and his unit in Donbas in early August, by the recommendation of another air recon unit we were helping. Good actions tend to be greatly appreciated in the war zone. 
In our first encounter, Dimko got them ~20 active headsets for the firing positions.
This is the parcel that we have been able to prepare once we got home to Lviv. We know that tech devices are deeply needed in the Ukrainian military, given they are somewhat consumables as well, and get destroyed as a result of shelling and combat wear.
Therefore, here it comes
8x Lenovo M10 Plus FHD 128 ROM / 4 RAM – with cases and glass on – 2144$
1x Starlink with subscription – 620$
1x multifunctional printer + 2x spare toner cartridges – 778$
35x quick memory cards 32/64/128GB – 400$
100x packs of cigarettes
80x AAA batteries
80x AA batteries
Sweets, socks and 3x ballistic glasses – donations from Twitter ?
The total value of the parcel
~3900$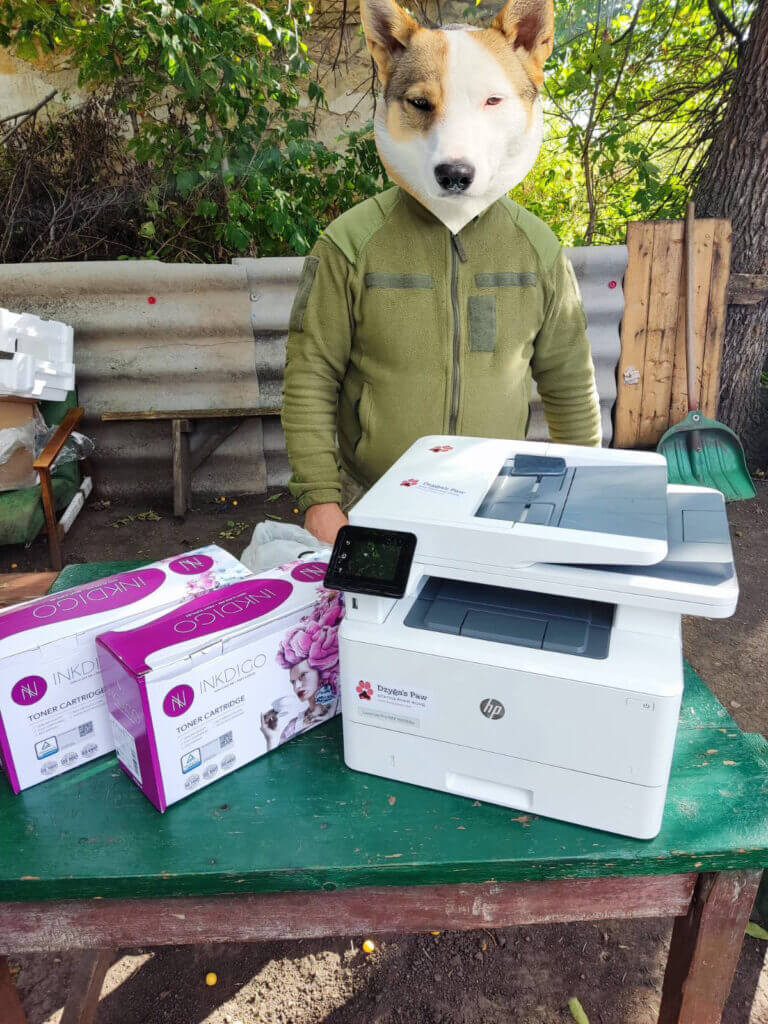 Artillery folks were happy to receive that equipment, because it enables them to do their duties quicker and safer. Army runs on printers – all the papers have to be printed and signed in the operational center. Tablets are used daily for maps and tracks, to calculate artillery round trajectories.
Sweets and cigarettes are always gold at war. We know this. Big thanks to those who donated them!