They need drones for air recon onto Russian vehicles to destroy them. As simple as that. We deliver. Once they have all the location data regarding Russian positions, they can launch artillery attacks onto the vehicles. After the vehicles are destroyed, XXX and his team come into the location and clear it.
Also, we have added top-notch uniforms for them, so there is no discomfort at least from wearing inappropriate uniform.
This parcel contains
Autel Evo 2 Pro 6K with cases, bags, batteries, accessories – 2x
LOWA Elite Evo boots – 2x
5.11 maverick battle belt – 6x
EMERSONGEAR BLUE LABEL G3 TACTICAL PANTS MULTICAM ARID – 4x
Cigarettes 40 packs – 800x
Batteries AA 32x + accumulators 10x
Topped up with sweets from Twitter gift @faeline711 🙂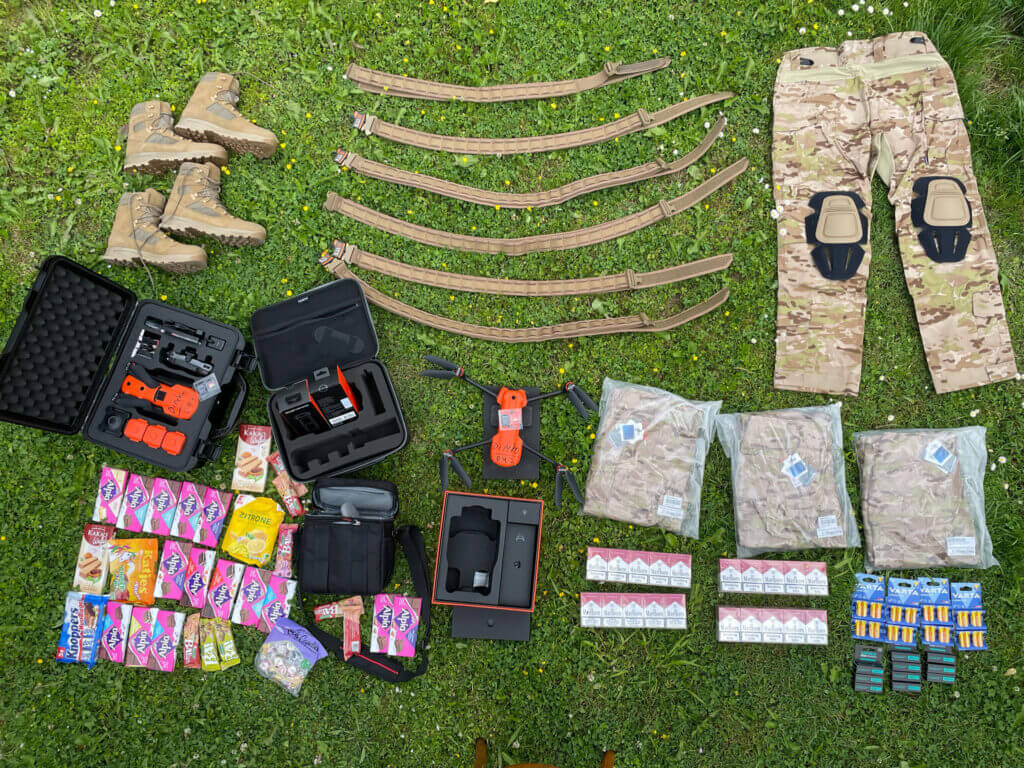 All well received by Dima!