fsharpConf 2023 for Ukraine
Drones for Ukrainian Defence ​
We are thrilled to announce an exciting fundraiser taking place at fsharpConf 2023 for Dzyga's Paw, a Ukrainian charity fund dedicated to supporting the Ukrainian military.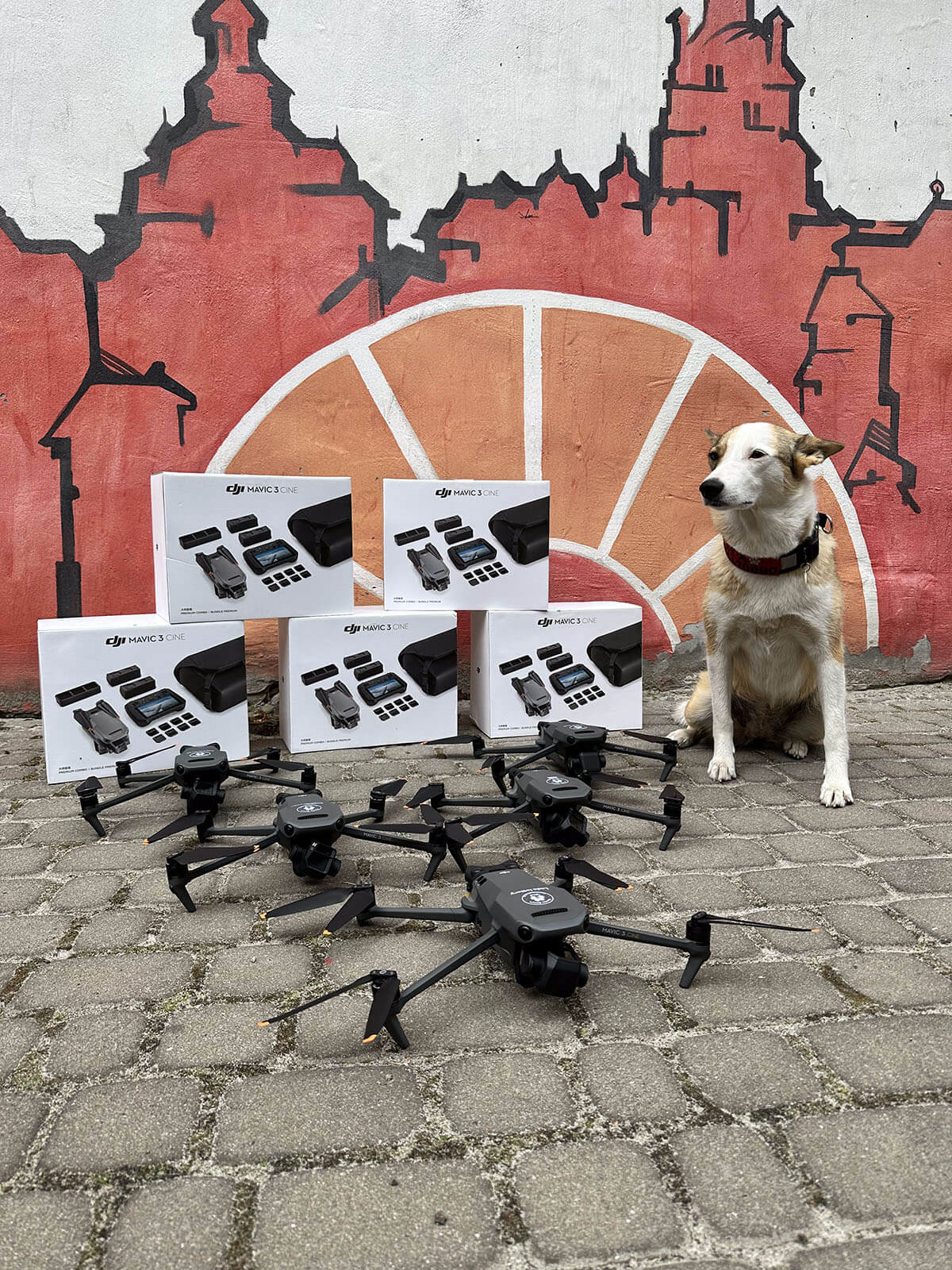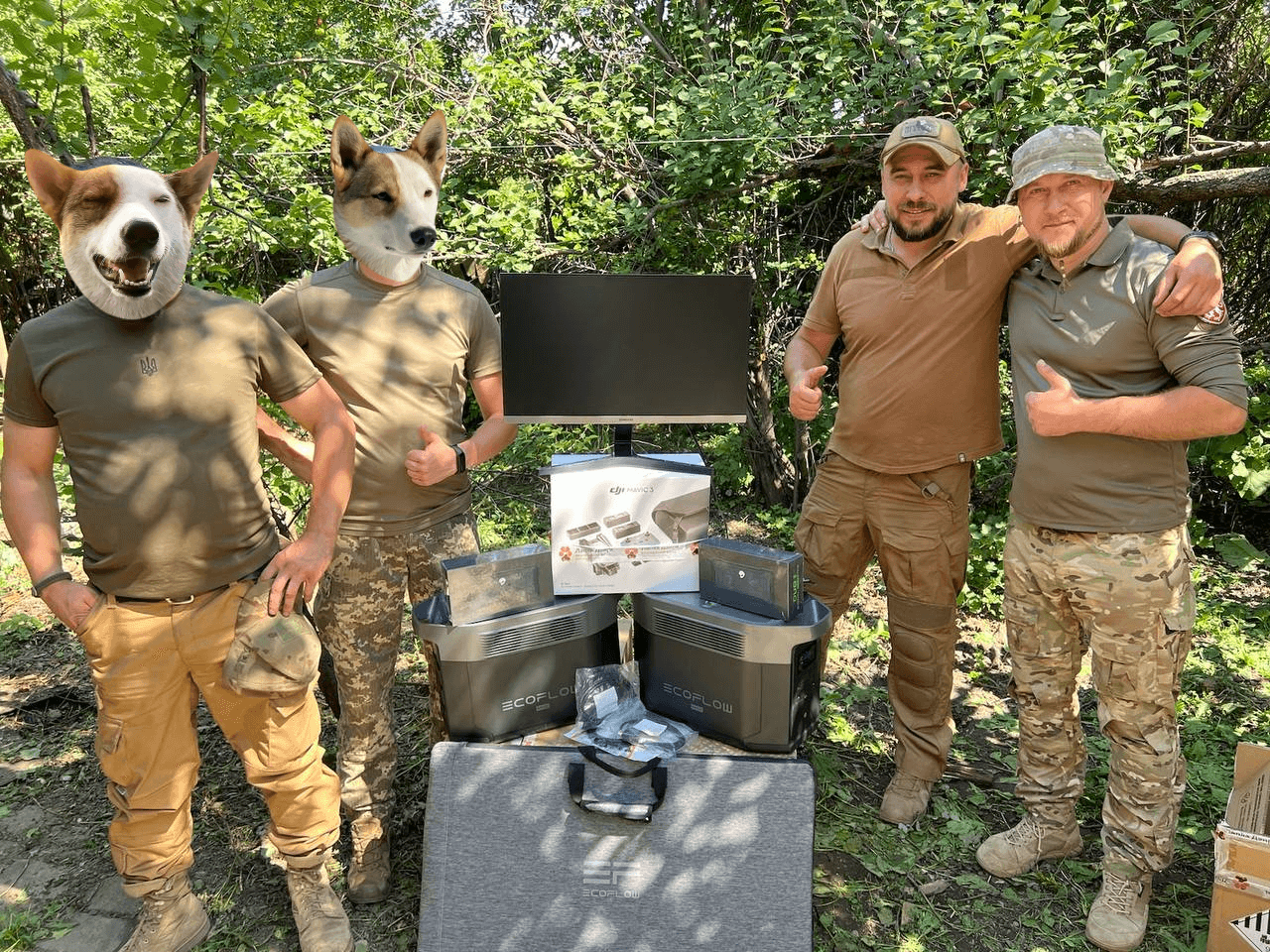 With your support, we purchased and delivered DJI Mavic 3 Fly More Combo drone to our hero Makhno who serves in the 80th Air Assault Brigade.
Total spent: $2 240.
Makhno is a UAV operator, so this drone greatly enhances his daily work at the frontline. 
The fundraiser aims to provide the Ukrainian military with two DJI Mavic 3 Fly More Combo drones, valued at $5,000, to enhance their combat potential and ensure their safety on the frontlines.
Donate with "Fsharp" comment!
We would like to express our deepest gratitude to the organizers of fsharpConf for their work and support in organizing this fundraiser. The fsharpConf conference, a prominent event in the IT industry, gathers passionate professionals working with the F# programming language.
Together, we can make a direct impact on the Ukrainian military's effectiveness in their ongoing fight against the Russian invaders, ultimately protecting the freedom of not only Ukraine but the entire world from Russian barbarism.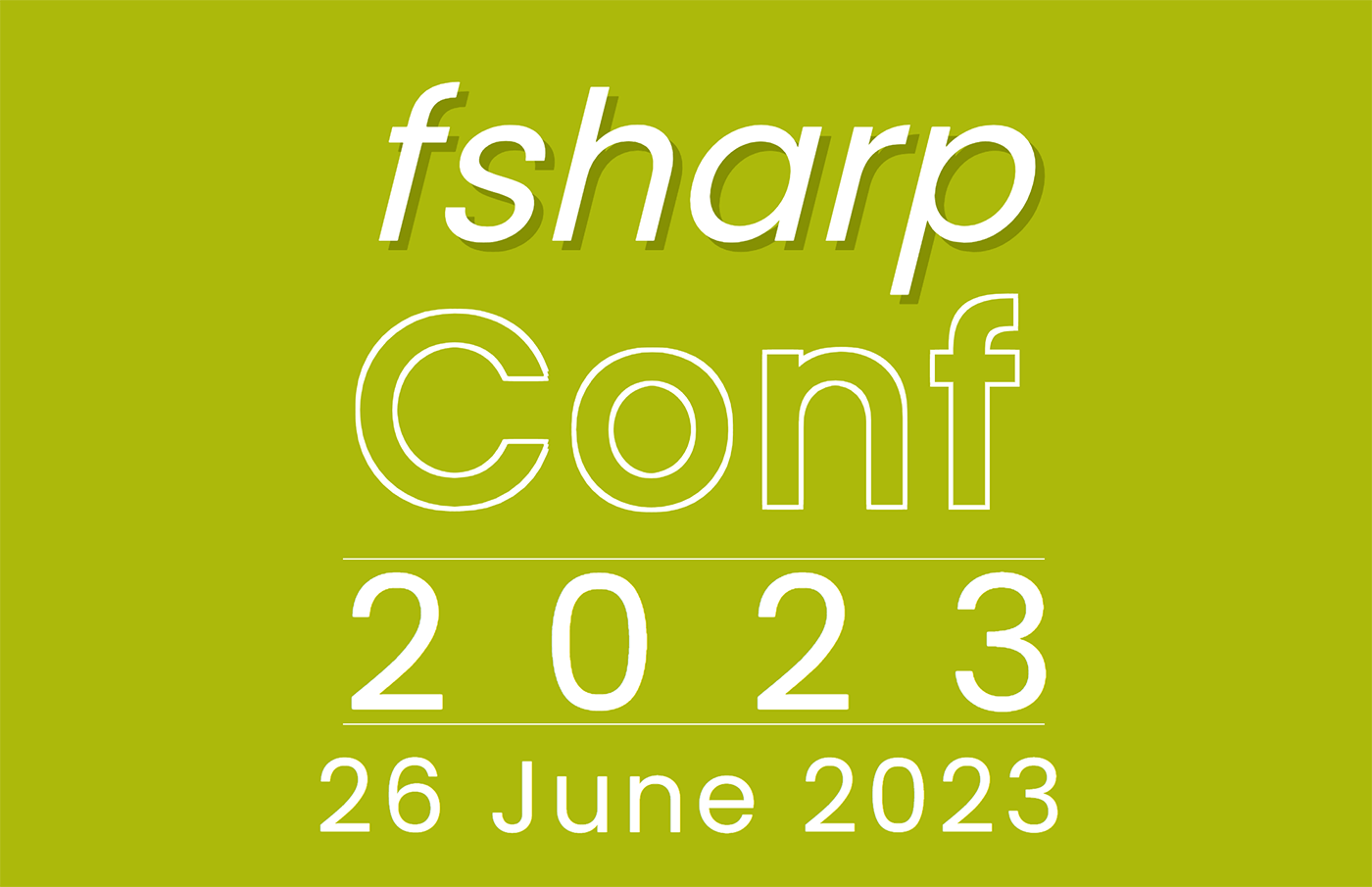 The Value of Drones in Modern Warfare
In today's rapidly evolving battlefield, drones have become indispensable assets for military operations. By providing real-time situational awareness and enhanced operational capabilities, drones multiply the effectiveness of military units while ensuring the safety of our brave soldiers.
Drones are used to conduct aerial surveillance of the battlefield, identifying enemy positions and movements, and detecting potential threats before they can cause harm.
Drones equipped with thermal imaging cameras can quickly locate and identify individuals who are lost, injured, or trapped in dangerous situations.
Drones can be used to deliver medical supplies and equipment to soldiers in remote locations, allowing for faster response times and better medical care.
Explosive ordnance disposal
Drones can be used to remotely locate and disarm explosive devices, reducing the need for human operators to approach and potentially trigger them.
Drones can be used to assess the damage caused by natural disasters or enemy attacks, allowing for more effective disaster relief efforts and military response.
Battlefield communications
Drones equipped with communication equipment can act as mobile communication relays, providing soldiers with reliable and secure lines of communication in remote or hard-to-reach locations.
Dimko Zhluktenko is The Driving Force Behind Dzyga's Paw and a Former .NET guy
The man in charge of Dzyga's Paw is Dimko Zhluktenko, a regular Ukrainian with a deep passion for both technology and Ukraine. Dimko is a former .NET engineer, doing a lot of C# and F# in distributed systems, and leading Lviv .NET Community since 2017 🙂
In February 2022, as the Russian invasion escalated, Dimko made the life-altering decision to leave his Software Engineering / Developer Advocate job and focus entirely on helping Ukrainian Armed Forces to fight off the russian invasion. He utilized his military connections and expertise in modern technology to acquire essential equipment, including drones, night vision devices, Starlinks, radios, and more, using his personal savings. In one year, he went from a one-man show and 0$ raised to the whole team, and over 1 000 000 USD effectively spent on supplying the Ukrainian military with high-tech equipment. 🎉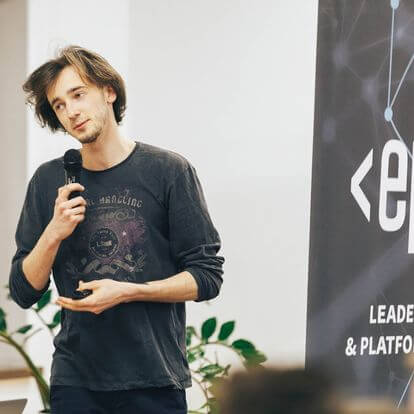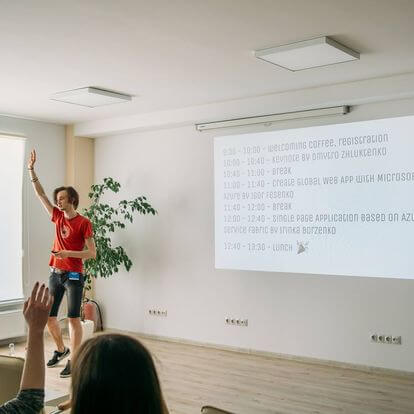 Dimko has committed one year of his life solely to doing as much as he could to help Ukrainian defenders, and here we are – one year later, one million dollars later – at a much bigger scale than it initially started! As the organization, we are committed to supplying and educating the Ukrainian military on the use of high-tech equipment within Ukrainian military units, providing them with a tactical edge against the enemy.
By participating in this fundraiser, you are directly contributing to the defense of Ukraine and the protection of freedom worldwide. The DJI Mavic 3 Fly More Combo drones are in high demand within the Ukrainian military due to their exceptional capabilities. Equipped with outstanding optics and navigation systems, these drones are essential for reconnaissance and fire adjustment, enabling our forces to detect and neutralize the enemy effectively.
Our goal is to raise $5,000 to acquire two DJI Mavic 3 Fly More Combo drones, each costing approximately $2,500.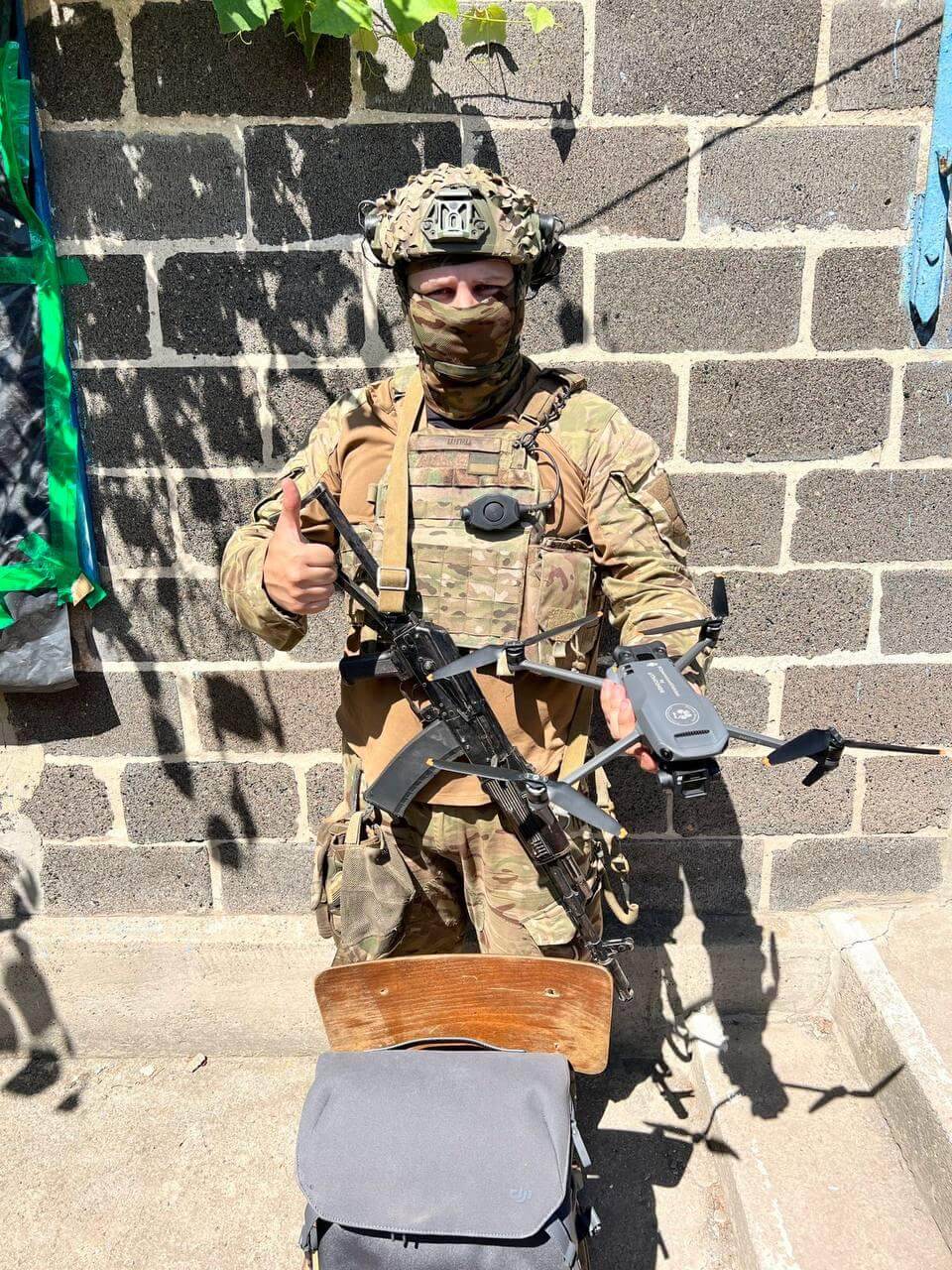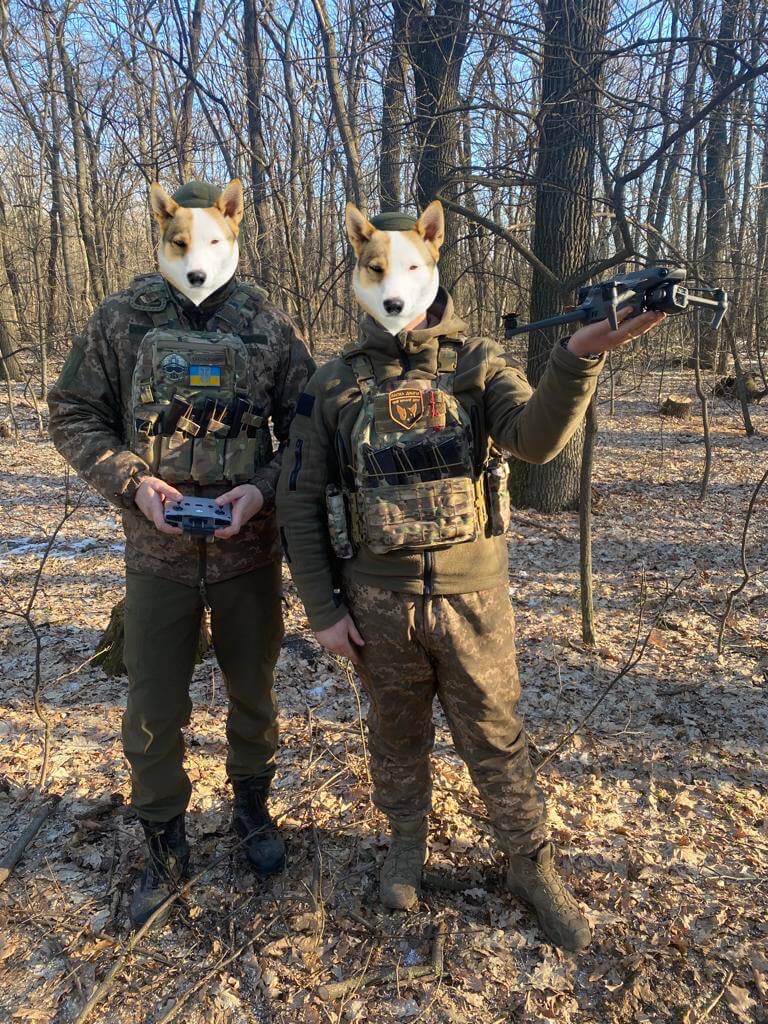 Past Success and Ongoing Efforts
Dzyga's Paw has already made a significant impact on the Ukrainian military's capabilities. Since the beginning of the full-scale invasion, we have delivered 60 drones to the frontlines, empowering our forces with critical technological resources. We are currently in the process of procuring and delivering 10 DJI Mavic 3T drones, worth over $40,000, to the renowned Da Vinci Wolves unit.
Furthermore, we have established a military drone school, training 348 military drone operators across 30 groups, with 210 graduates actively fighting for freedom on the front lines.
Join us at fsharpConf 2023 and be a part of this vital mission to support the Ukrainian military. Together, let's ensure their success in defending Ukraine and safeguarding the principles of a free world!
Donate with "Fsharp" comment!