Parcel to Dima and the special recon team. They needed drones for air recon onto Russian vehicles to destroy them, so we have sent them.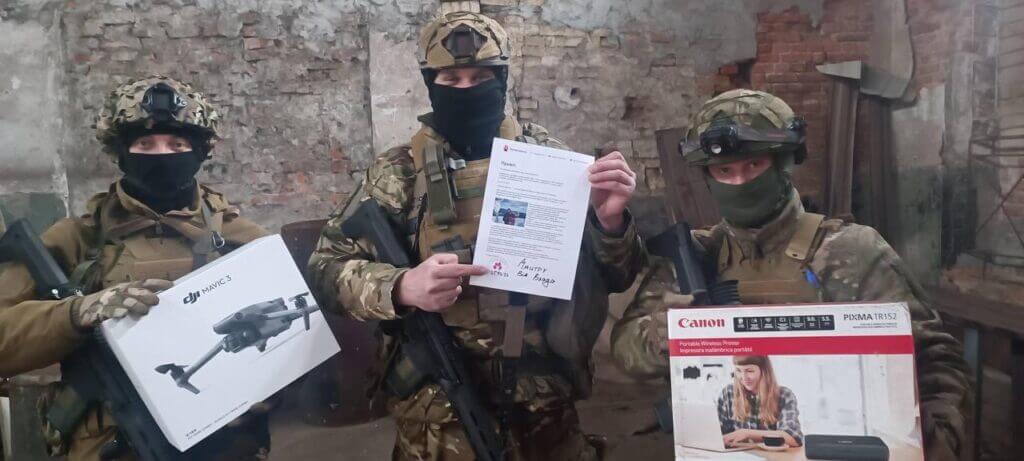 This parcel contains
DJI Mavic 3 Fly More Combo
Battery for DJI Mavic 3
Total cost
$2,859$
We're deeply honored by your steadfast support. You're a true game-changer!