Parcel for the anti-aircraft missile unit of Alex, volunteer, who joined the Ukrainian Army on the second day of the full scale war. We sent him a tablet for better communication with fellows and a bunch of other useful stuff such as binoculars and shovels.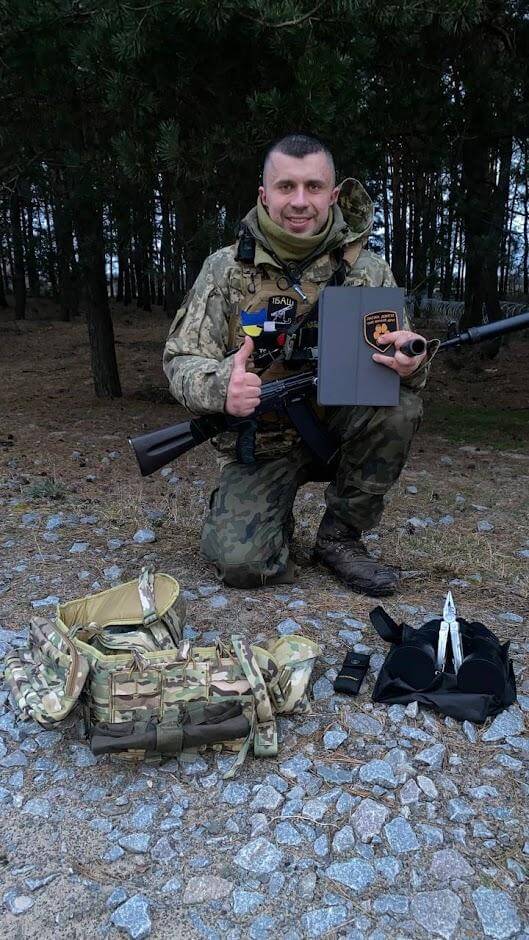 What we sent
Tablet Lenovo Tab M10 Plus (3rd Gen) 4/128 + Glass
Multitool Leatherman Rebar
Ak-74 modification
Tactical Belt
Lighter Xiaomi NexTool
Digger shovel
Binoculars
Total cost
581$
You rock! Thanks a million for helping our heroes!