This parcel for mortar unit. We sent working tools, so our mortar men could use them to construct safe fortifications and radio equipment for better communication in the unit.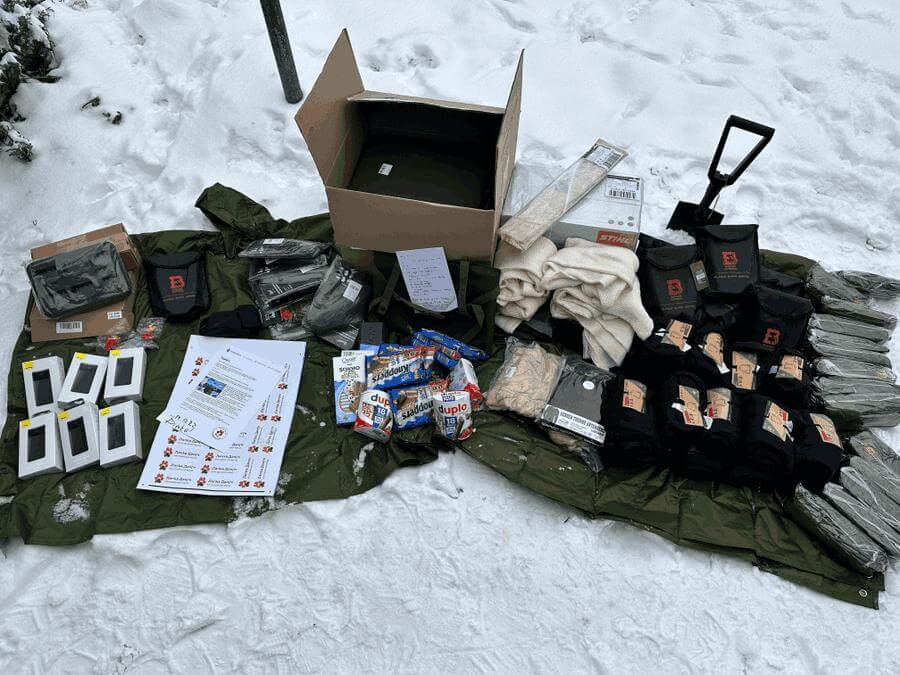 This parcel contains:
13 shovels
16 poncho
Radio charger 12v
Chainsaw
Chainsaw chain
Seat frame
2 Charger Motorolla DP440e
6 powerbanks
Radio charger 12v
Socket connector radio
Total cost:
1600$
Your support means the world to us and Ukrainian military. Thanks!