We have sent lots of tactical consumables to Bohdan and his unit so they are fully equipped and it's relatively safe to operate in a combat environment. Gloves are critical so your hands won't get injured while crawling on the ground into the trench, ballistic glasses have a certain level of protection against shell fragments, balaclavas are the only way to survive without eating too much dust in the south of Ukraine.
And, of course, we topped it up with small things that are always useful – sweets, cigarettes, nice trekking socks.
Btw, you might wonder why we send them socks. It's because they spend their whole day in military boots. Some of them don't take the boots off for days. Normal socks die after 4 hours of such usage. Trekking socks are created for it, so they usually survive good beating, and let your feet breathe. We know this because most of us at Dzyga's Paw are hiking frequently and we always use proper trekking socks.
This parcel contains
Tactical gloves – 40x
Ballistic tactical glasses 31x
Chocolate waffles – 60x
Snickers – 40x
Cigarettes – 70 packs = 700x
Trekking Socks – 15x
Tactical bags mil-tec 36l – 3x
Topped up with donated sweets from @faeline711
Balaclavas 31x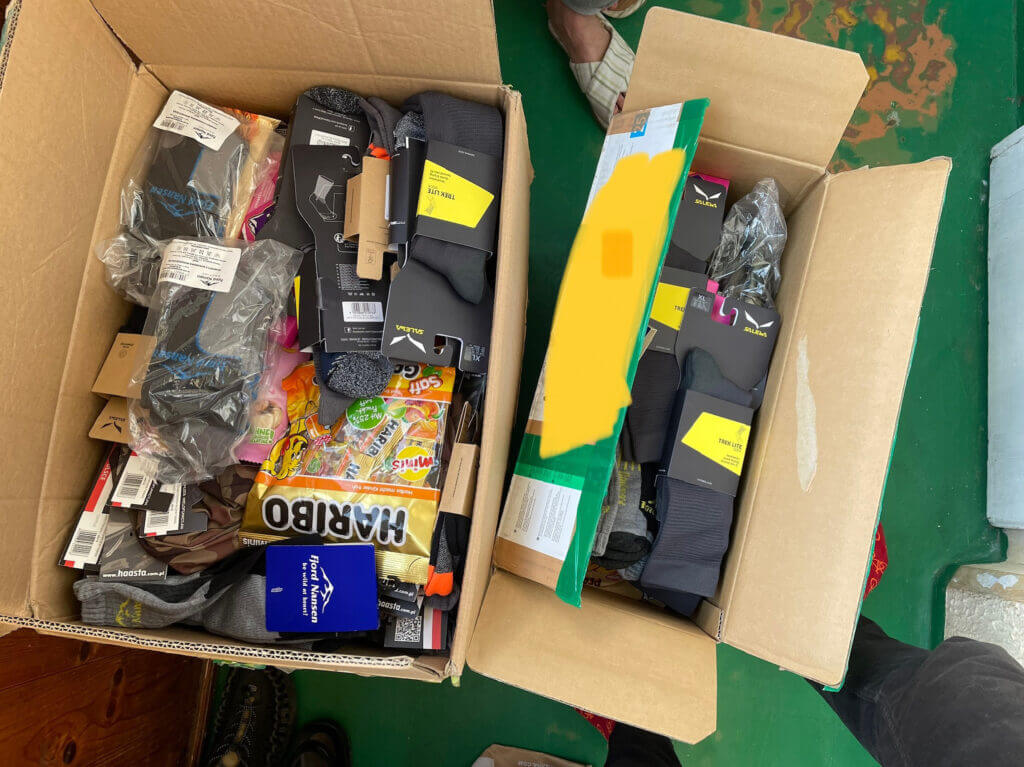 All well received by Bohdan and his unit!