Now we will visit another amazing place, a school near Lviv.
We completely packed Dimko's car and went to the children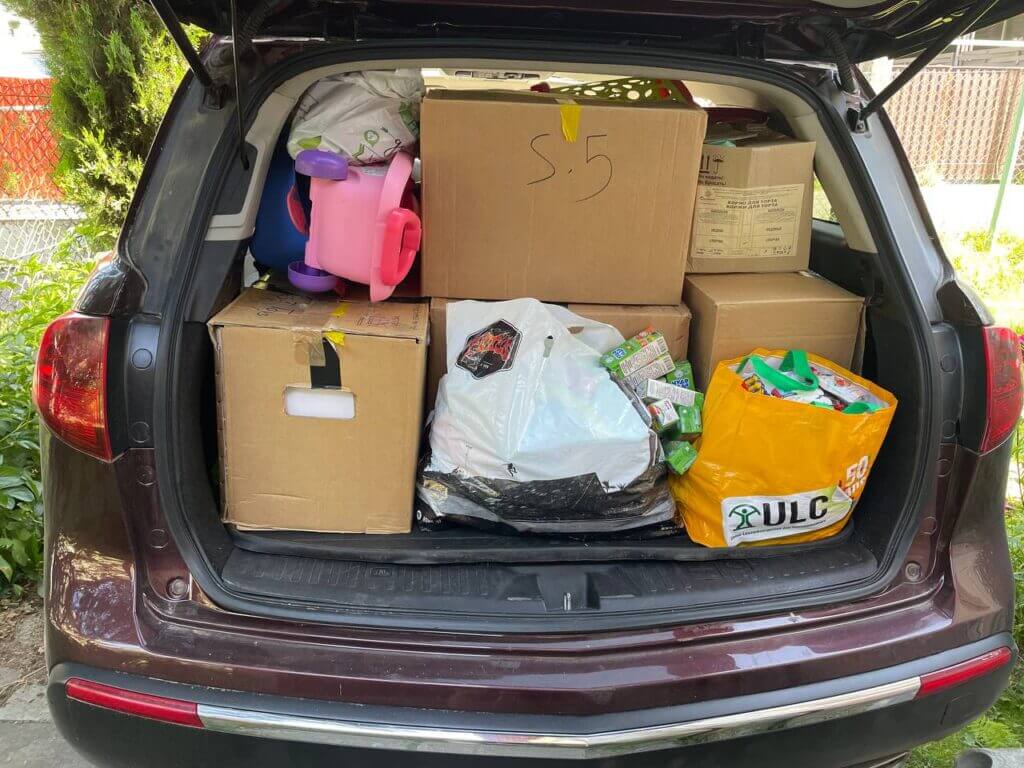 Many families from Kharkiv, Mariupol, and Donetsk found their homes here. They live in classrooms where the new school year will begin on September 1 and they will have to live in a gymnasium or look for a new home.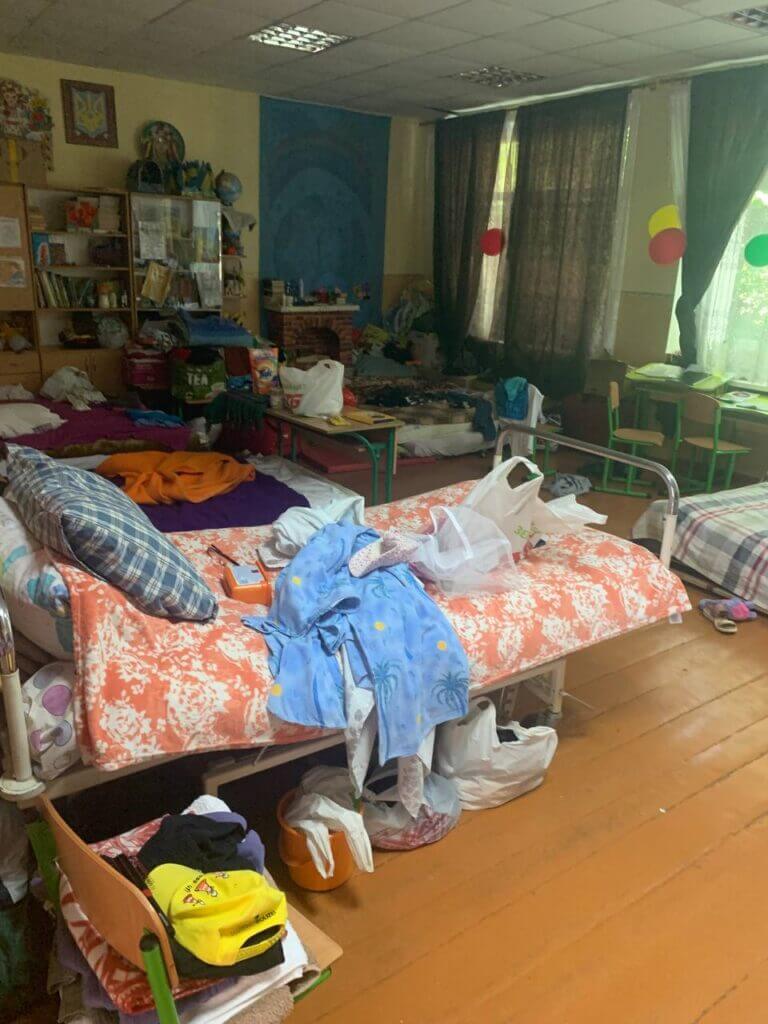 The children welcomed us wonderfully, we could see the joy in their eyes, we unpacked the toys and then played together a little.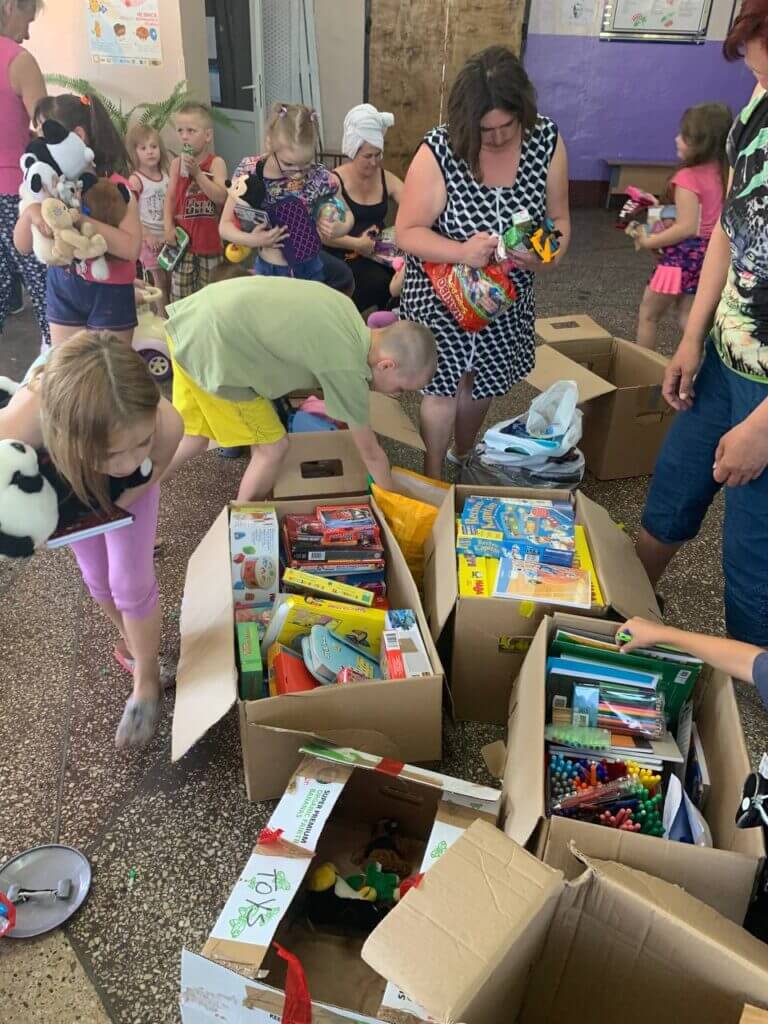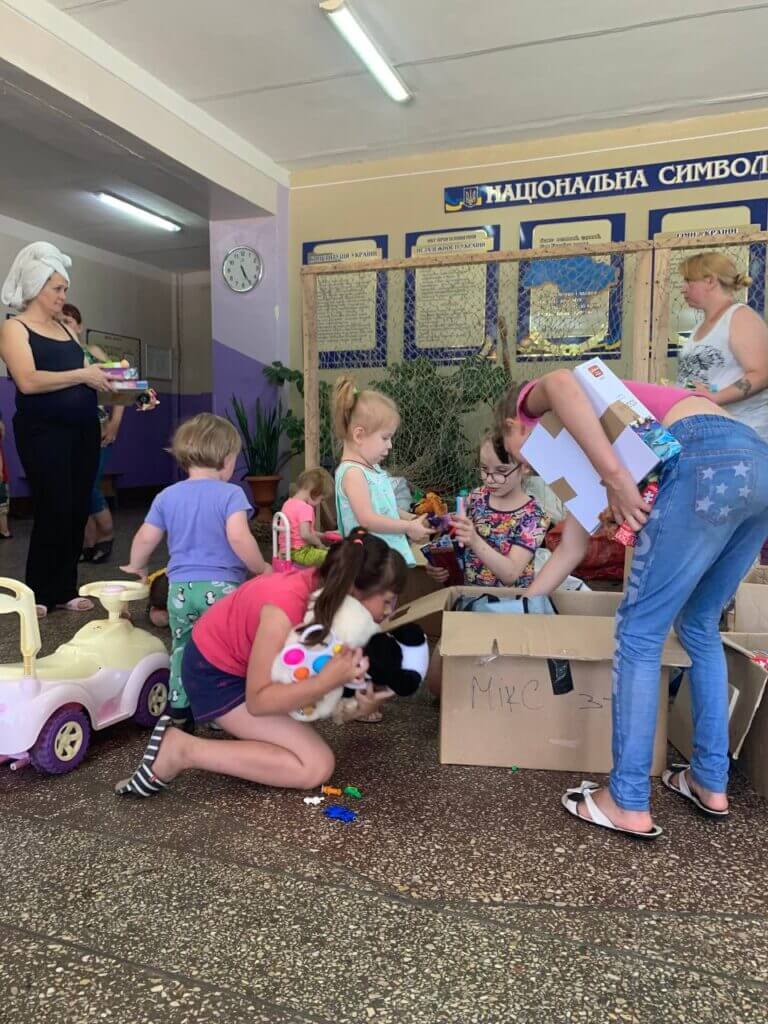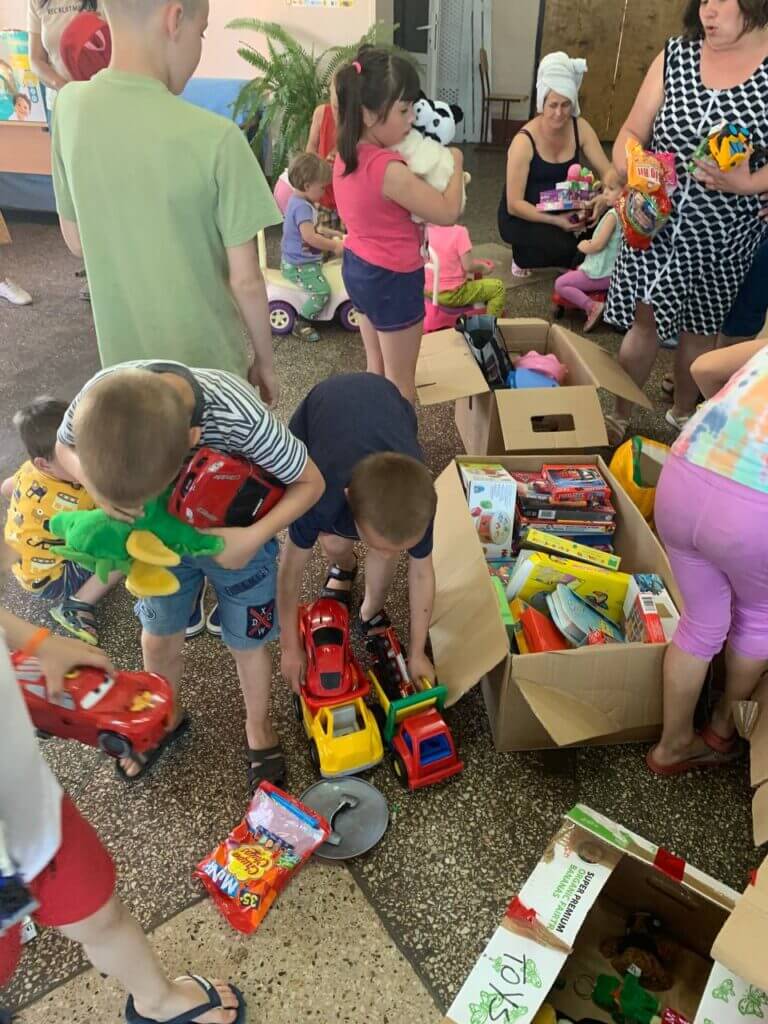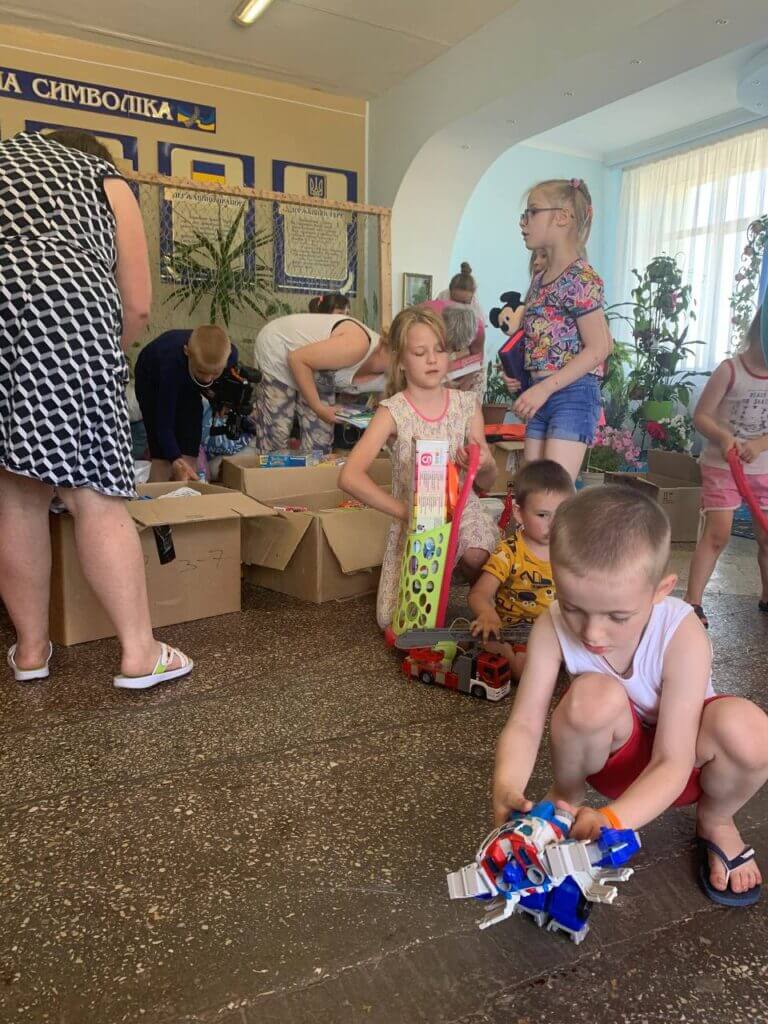 The child should be given a resource such as toys or drawing, supported. If, for example, the mother is completely immersed in grief, it is difficult for the child to survive the loss. I notice that adults think that they can suffer and worry, while children should only learn and be obedient. In such cases, a child with a strong psyche can cope with the problem – the rest will become aggressive, want revenge, close themselves or become anxious.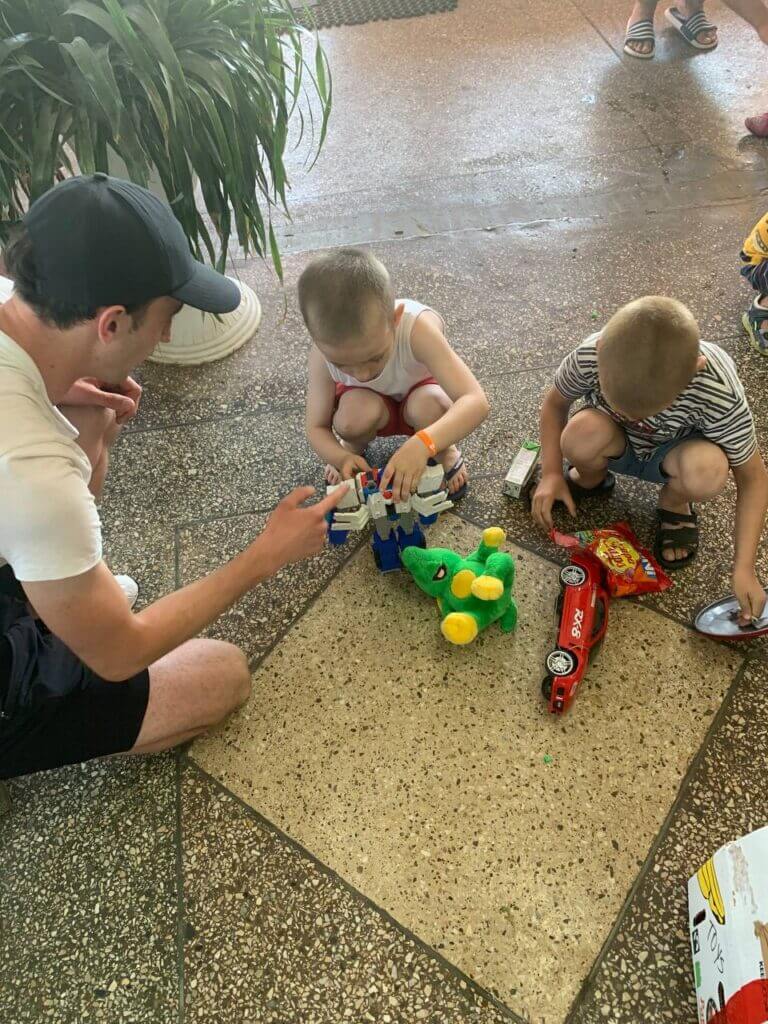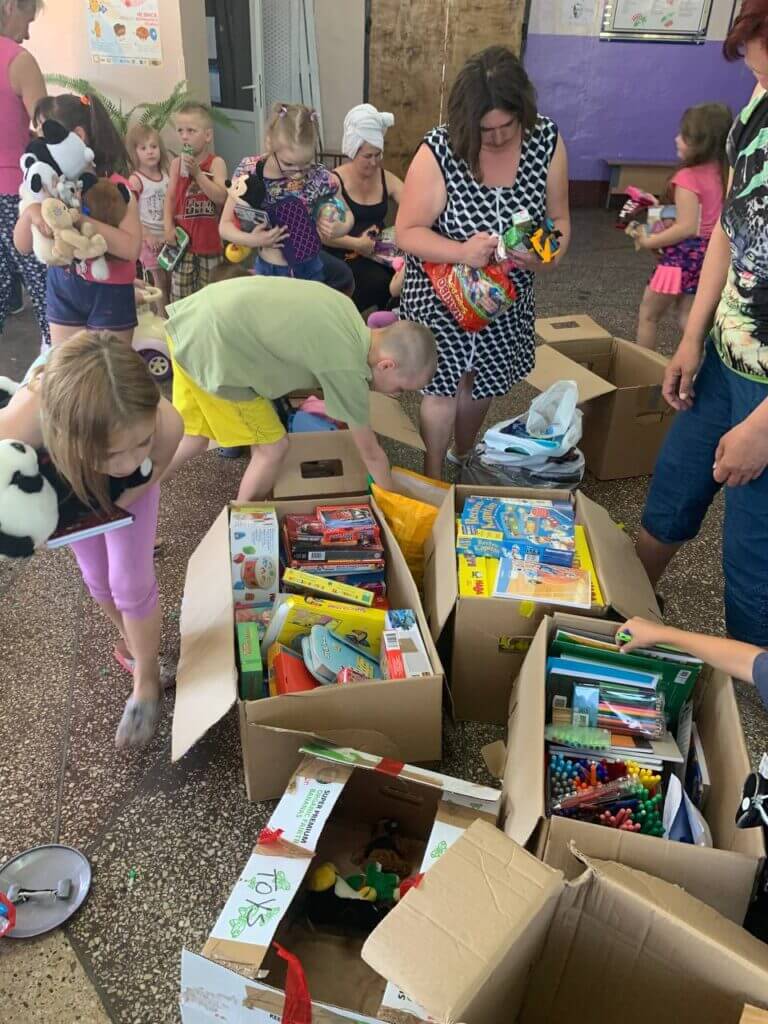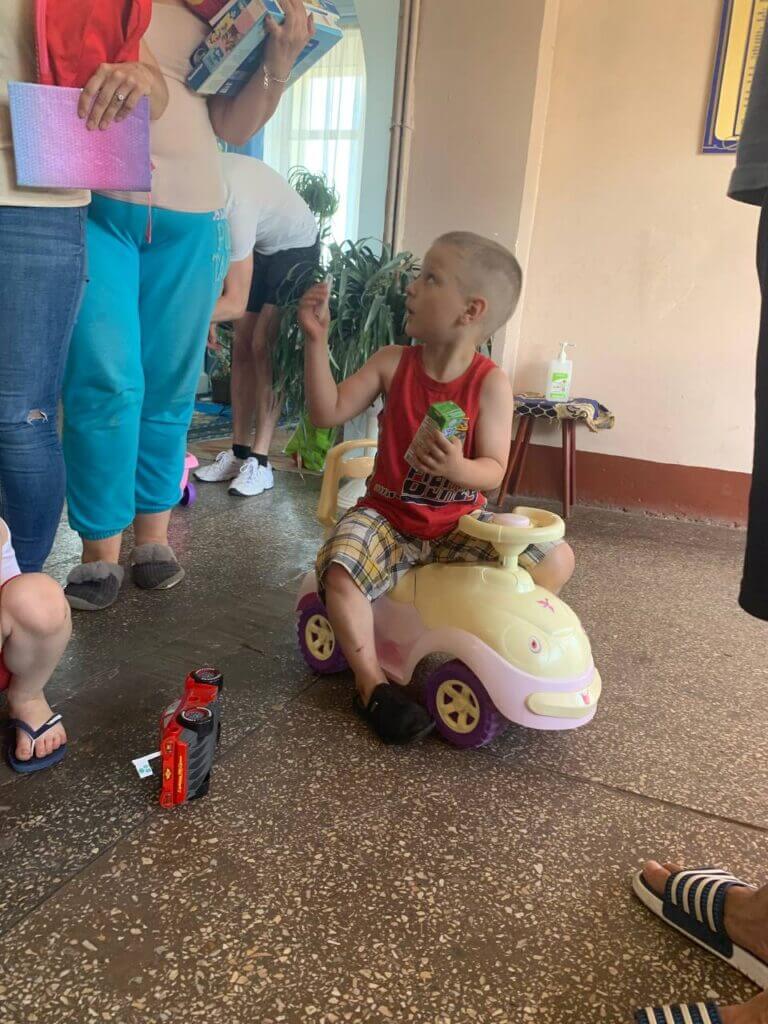 This school is also special in that its director actively works with children, conducts art therapy classes for them, and takes care of children. I found these wonderful drawings on the wall in the corridor.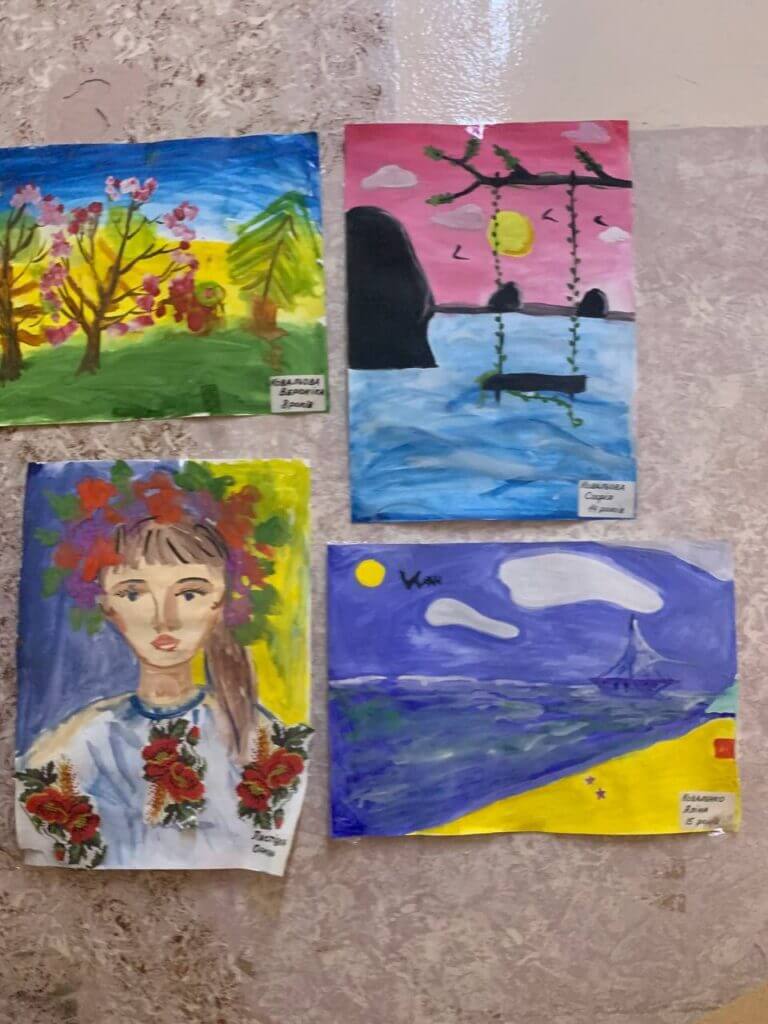 Every time we help institutions like this, we also ask them about other needs, usually hygiene products, baby carriages, or how this school needed a boiler. People go to wash at neighbors who live near the school, or wait in line for hot water. We decided to help them with this and bought an industrial boiler for hot water, which will allow us to have much better conditions for 60 people.