Signed by the Minister himself!
Auction for the Reznikov NAFO Fella painting
This is your unique opportunity to win the painting of Mr. Reznikov's NAFO Fella, signed by the Minister right after the NAFO Summit 2023 in Vilnius! One of us!
Also, you can receive a limited edition T-shirt, with a Reznikov Fella signature print from NAFO!
All the profits will go to Dzyga's Paw for our goal for drones for 47th Brigade!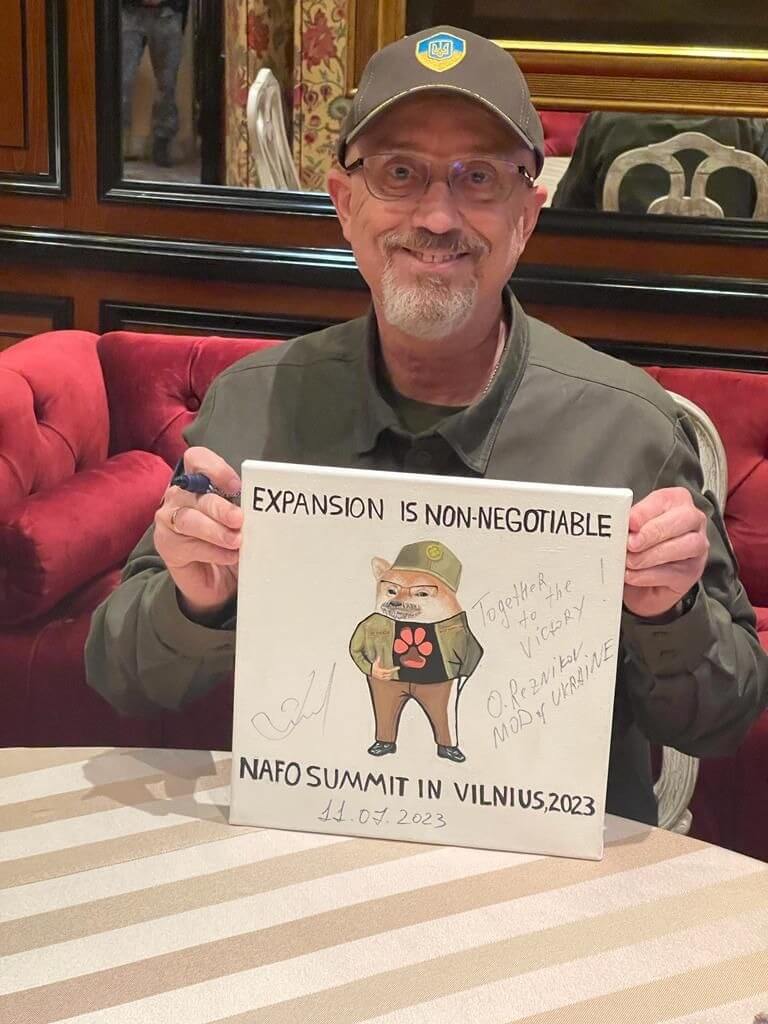 How it works?
✅ Bid in replies to this tweet – we will be quoting the highest bid in the thread and keep it updated
✅ On 24.07, 6 PM GMT we need to settle ONE HOUR with no higher bids to avoid last second bidding. If we get higher bid, we will again have ONE MORE HOUR added after it. This way we want to eliminate 'last-second-bids'.
So, the highest bid wins! 🔥
Fight until you win!
Starting bet: $1000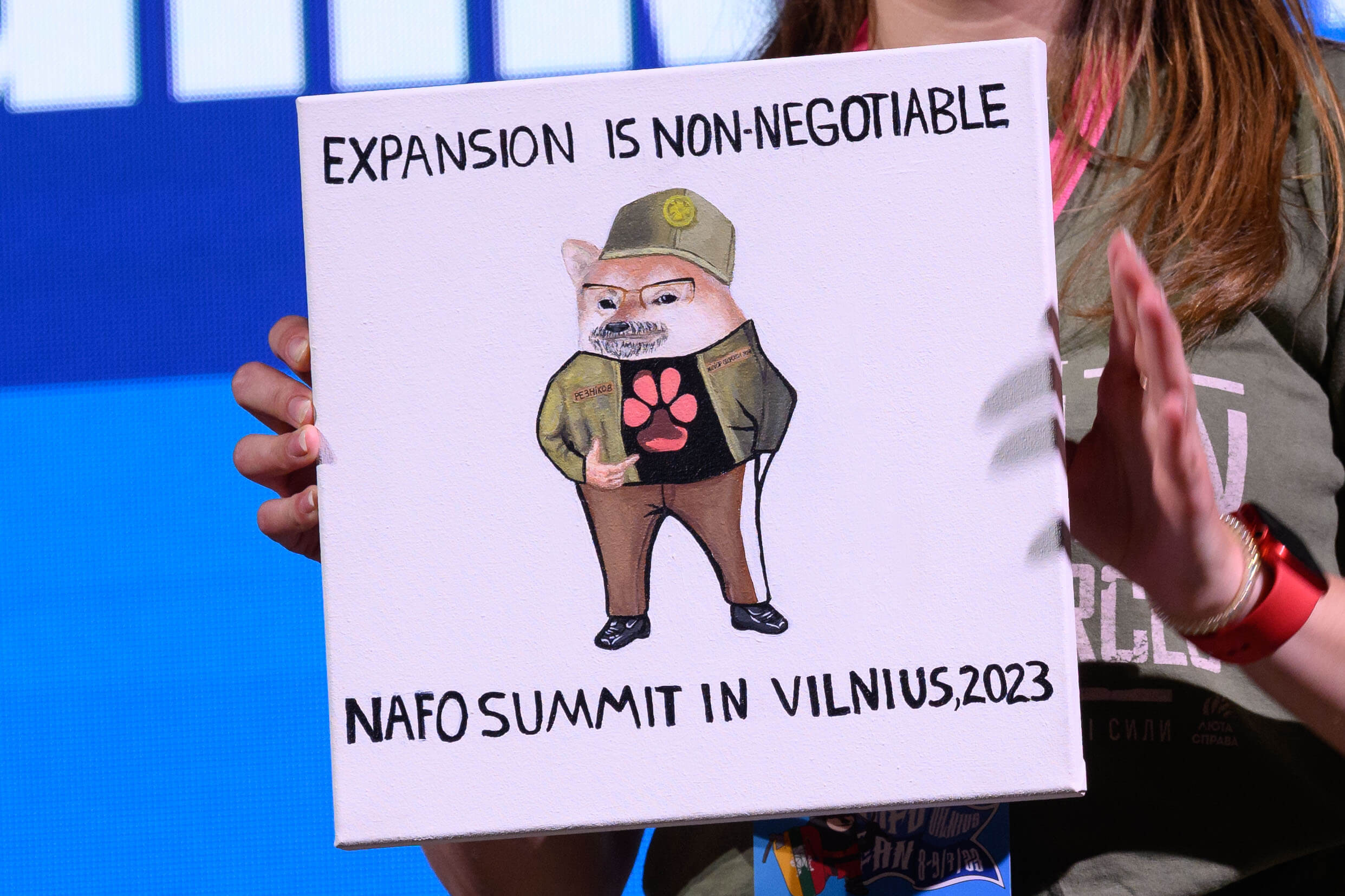 The auction will start on Friday, 21th of July, at 9 PM Kyiv Time and will end on Monday. It will last for 3 days + we will wait for 1 hour to pass after the last bet was placed to avoid tricky last-minute bets.
Then, the auction winner will donate the final amount to Dzyga's Paw and we will ship the painting right afterwards!
We will use all the proceedings from this fundraiser to buy an UAV for our hero, Dan who serves in 47th Mechanized Brigade.
Depending on the amount we will raise, we will buy him DJI Mavic 3T drones as this is what they lack the most for the counteroffensive!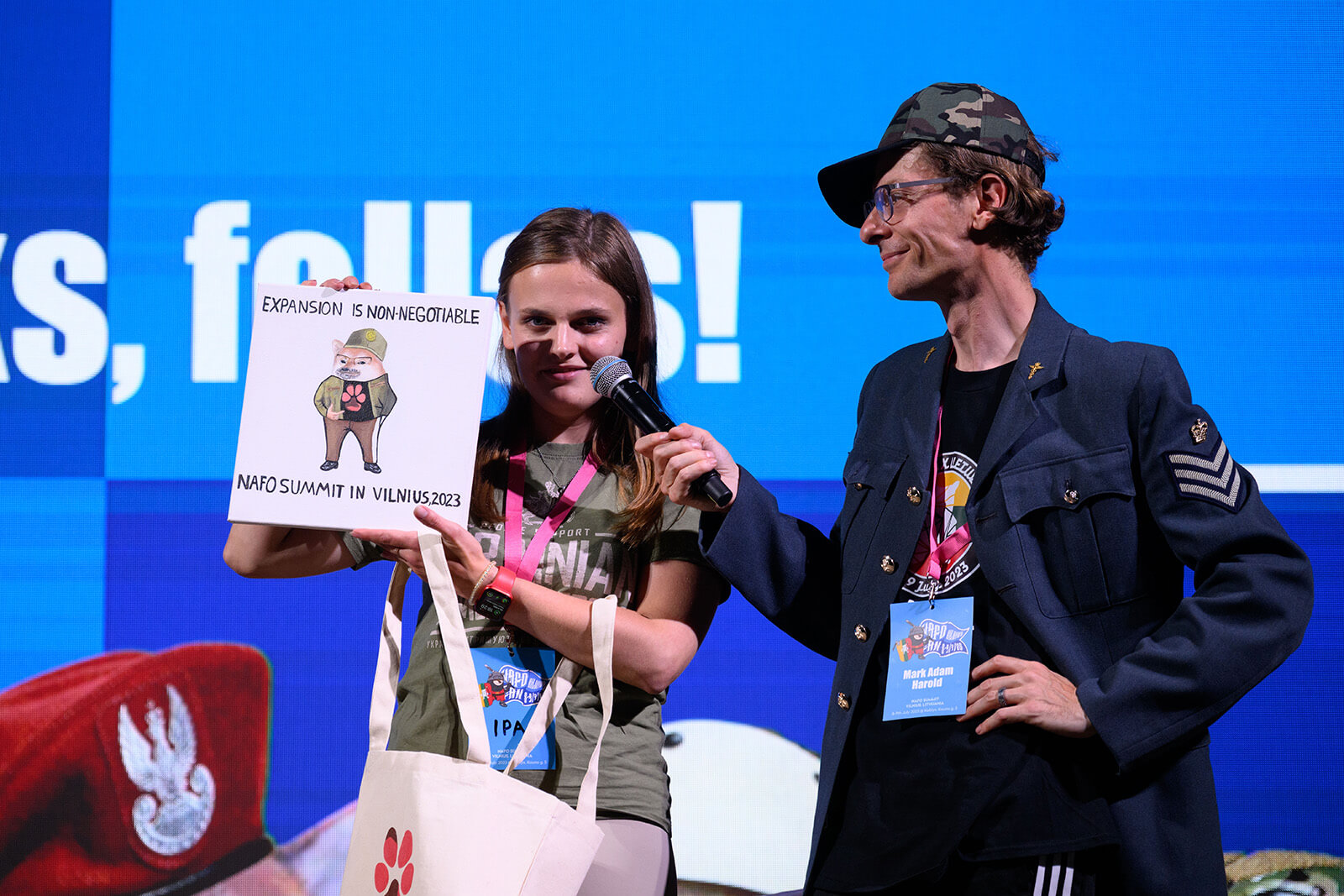 This artwork, painted by Natalia Polotnyanko from Ternopil, Ukraine, was originally auctioned during the first NAFO Summit in Vilnius in 2023 as a symbol of the first global offline NAFO event.
Dear #fellas, this is impressive! I love it.
My greetings to all participants of the @Official_NAFO summit in Vilnius!
Thank you for your fundraising efforts and for everything you do to support Ukraine's victory.
I would love to sign this piece.
 
PS. And remember, #NAFO…

— Oleksii Reznikov (@oleksiireznikov) July 9, 2023
We would like to appreciate the original auction winner Alex Fergusson for agreeing to auction the painting again after it was signed and donate the money to Dzyga's Paw.
That's why we are planning to name the drone we will buy after his Alex'd Dad Dad, Walther Fergusson, who fought in WW2 as Squadron Leader of the 99th of the United Kingdom's Royal Air Force. We will engrave Walther's name on our drone for the AFU.
Squadron Leader Walther Fergusson of the 99th of the RAF will fly again to fight for freedom. But this time he's not fighting fascists in Europe or Imperialists in Asia in WW2; he's fighting ruscists from the body of an AFU kamikaze drone. PS I still get called a bot🤷🏻‍♂️ https://t.co/j3KdWeysEP pic.twitter.com/p95JDl2gvp

— Nother Alex Fergusson Fella 🇬🇧❤️🇺🇦 (@nother_fella) April 3, 2023
Here's the story of Walther Fergusson
Walther finished WW2 as Squadron Leader of the 99th of the RAF. He was in the RAF reserves along with his brother William, so joined the fight very early. William died in combat but, despite being shot down a few times, Walther made it.
He mainly flew Wellingtons but moved to Mitchells when he was deployed to fight Japan near the end of WW2. His called his favourite plane Robert as it always got him home no matter how shot to shit it got. Here is 'Robert':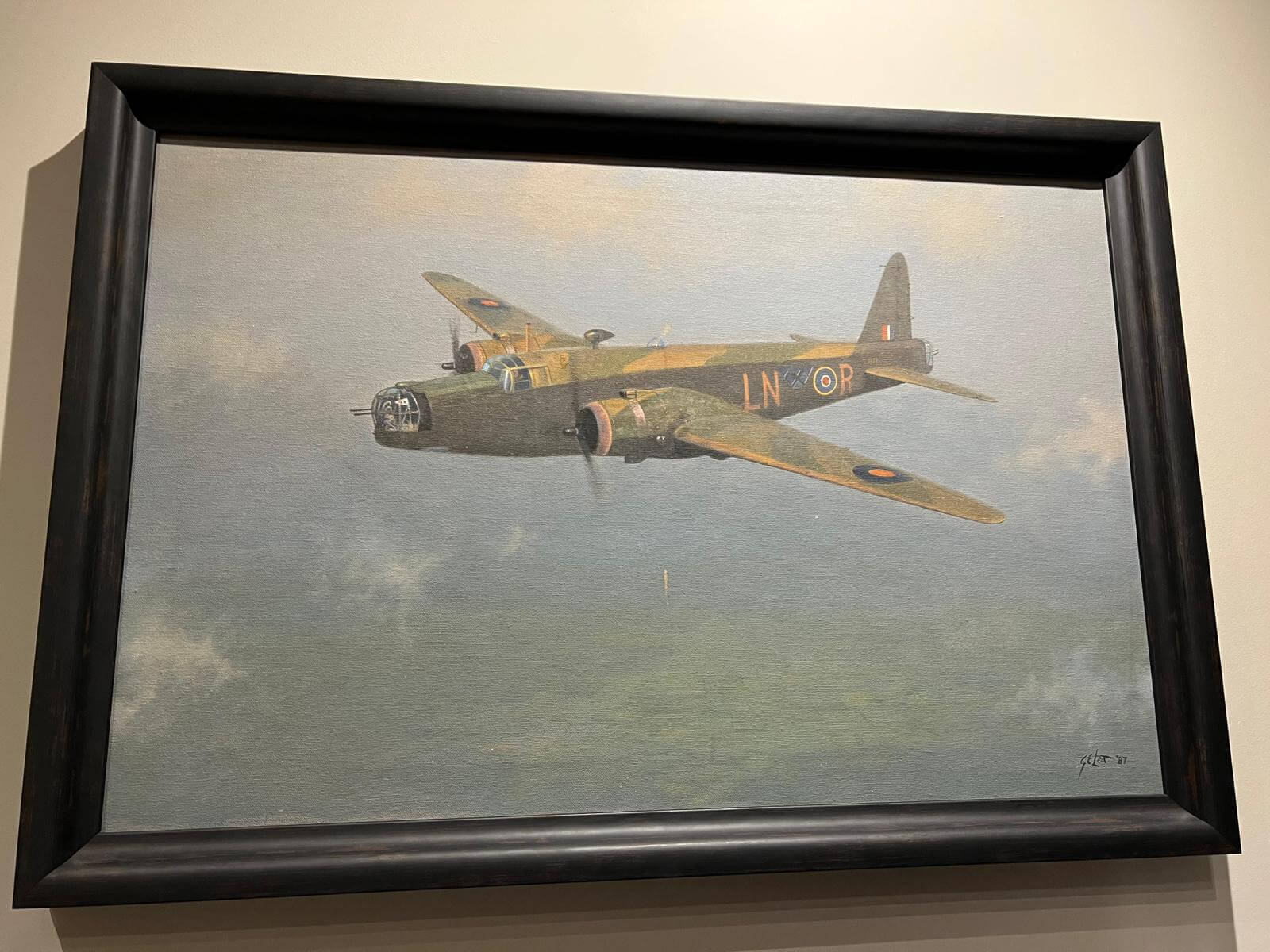 British call their RAF pilots who were fighting during the Battle of Britain in WW2 'The Few'.
The Few are amongst their most legendary warriors in history and they are taught about them in school. Walther was one of The Few as he flew bombers on night raids to vaporise Nazi attempts to build an invasion force during the Battle of Britain.
Alex Fergusson, who agreed to donate the signed painting to auction it again, says:
"I don't believe in things like ghosts but can appreciate their symbology too; a ghost is already dead so cannot die.
I like the idea of ghosts of The Few fighting for the AFU. Apparently some
do so too as a bunch of other drones I have helped get to the AFU are also named for my Dad's Dad…
Walthers still get shot down regularly so I try to keep getting the AFU more Walthers
!"
Participate in our auction to Help AFU get more Walthers!